A great SaaS product is nothing if it's not accompanied by a great SaaS marketing strategy. If you frequent websites like Product Hunt, AppSumo or TrustRadius, you know that there are literally dozens of new SaaS products coming out every day.
The most successful SaaS companies aren't always the ones with the best products. But they're usually the ones with the best marketing strategies.
At Idea Grove, we've been guiding SaaS brands in their PR and marketing strategies for years. We rely on the Grow With TRUST framework, which is uniquely suited to help SaaS companies build trust with buyers at every marketing touchpoint—from media coverage and customer reviews to the trust badges on their checkout pages.
In this post, we're going to give you a step-by-step plan for getting started with marketing your SaaS product.
What Is SaaS marketing?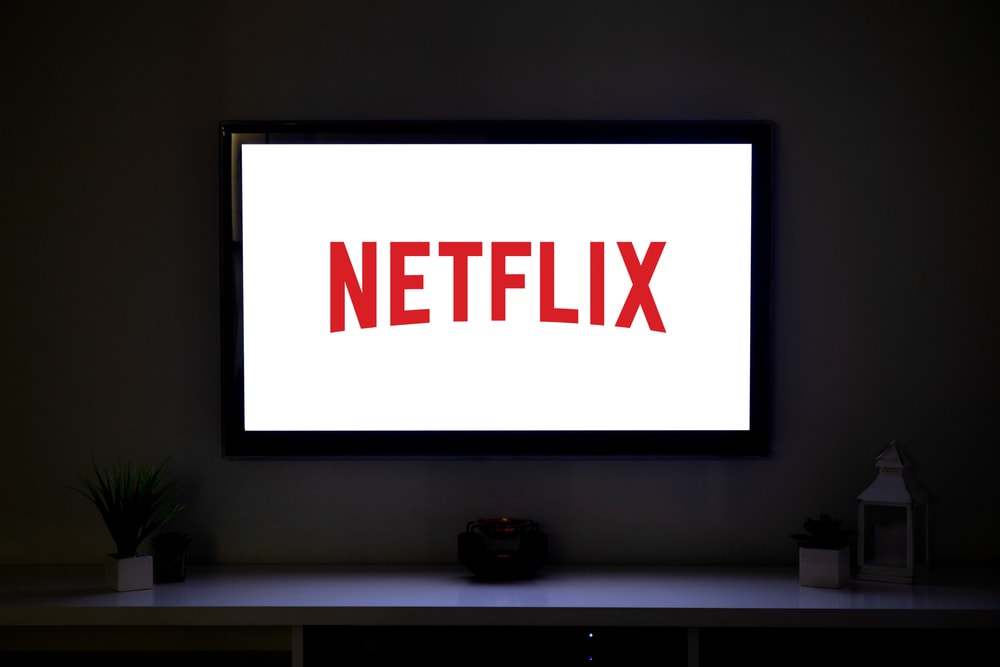 SaaS marketing is, in many ways, like any other kind of digital marketing. You have a product that you want to sell and your marketing strategy is designed to convince people to purchase that product.
There are some specific factors, however, that make SaaS marketing different from most digital marketing. SaaS marketing doesn't involve physical products, which means that you're selling is something intangible. Nothing for potential customers to hold or touch. SaaS marketers have to get creative in their strategies to promote their products and the features those products have.
Churn is another major issue that SaaS marketers must take into account. With digital subscription services, it's critical to have a firm grasp on your churn rate, as well as customer lifetime value (CLV). This allows you to determine how much you can spend on customer acquisition in order to be profitable. In addition to acquiring new customers, effective SaaS marketing needs to focus on reducing churn rates and improving retention rates.
What Makes B2B SaaS Marketing Different?
B2B SaaS marketing is similar in many ways to B2C and ecommerce marketing. The B2B buyer of a SaaS product like HubSpot software will often simply purchase it online, similar to a consumer signing up for Netflix. But because with B2B purchases the needs are more specific and the stakes are higher, the path to purchase is often more complex.
Reaching SaaS buyers requires plans that are targeted to the challenges and needs of users. You often need to target high-level decision-makers since they're the ones who will ultimately approve SaaS purchases. Depending on the price point of your product and the decision-makers involved, the trust-building process can take weeks or months before a sale is completed.
To top it off, for almost every category of B2B SaaS product, competition is fierce today. As a result, marketing your SaaS product requires finding creative ways to stand out from the crowd and capture people's attention.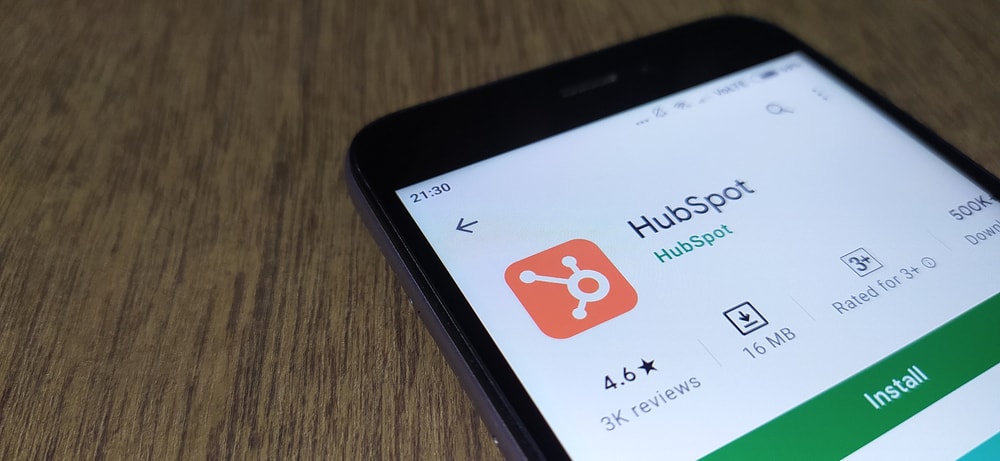 Effective SaaS Marketing Strategies
Despite these challenges, there are proven strategies you can incorporate into your SaaS marketing plan to add subcribers and grow your business. Here are a few of them.
1. Identify Your Success Metrics
The first step with any SaaS marketing effort is to identify your success metrics. If you don't have a clear understanding of what success looks like, there's no way to determine if your efforts are effective.
Your KPIs will include some obvious ones, like conversion rates and revenue, but they also should include metrics that don't directly lead to a conversion but do move a prospect further down the marketing funnel.
For example, if you have a blog, you should track the number of email opt-ins, free trials, and paid conversions that each blog post generates. If you have an evergreen demo video on your website, you need to track the percentage of viewers that request a live demo, as well as paid conversions.
Essentially, you need to identify the key marketing touchpoints that are most likely to move prospects further along in the buying journey and then optimize those touchpoints.
2. Differentiate Your SaaS Brand
The more crowded your vertical, the more important it is to differentiate yourself from your competitors. What makes your brand different from competitors with similar products? How can you differentiate yourself and grab people's attention?
Your differentiation strategy can include multiple aspects, including:
Product features
Customer support
Pricing models
Marketing messages
Brand personality
Content you publish
For example, there are dozens of CRM and marketing platforms available. One of the key ways Hubspot has differentiated itself is by consistently publishing valuable educational content across a variety of platforms. Is their CRM the best? For many buyers, yes; it depends on their specific needs. But their content has helped differentiate them from other SaaS CRM products, earning them a place in the consideration set whether they are ultimately chosen or not.
3. Make It Easy to Sign Up
The sign-up process for your SaaS product should be as streamlined and simple as possible. The faster you get people trying out your product, the faster they can start to enjoy the benefits.
The sign-up process should only take a few minutes at most. Only require necessary information during the sign-up process, or even give people the ability to create an account with a third-party platform, like Google or Apple. The less friction you have during the account creation stage, the higher your conversion rate will be.
4. Be Transparent About Your Pricing
Your pricing information should be clearly displayed on your website, with no fine print. Potential customers need to know exactly how much they pay for your product and what's included in that price. If a potential customer can't find price information, it immediately creates suspicion in their mind.
The pricing information should also be clear when it comes to what features are available with each price tier. Having multiple tiers gives customers the flexibility to choose the one that best suits their budget and needs. A side-by-side table that shows exactly how features change with each tier is a helpful way to make this information clear.
5. Offer Freemium Use Or A Free Trial
Offering a free trial or freemium tier is an effective way to increase conversions. A free trial offers potential customers the opportunity to test your product without having to pay for it first. This allows them to get a feel for whether or not your SaaS product can solve their specific problems.
Freemium tiers are often used early on in the customer journey. The primary goal of a freemium tier is to provide potential customers with enough value that they're willing to upgrade and pay for your product. However, if your main offer isn't a significant enough upgrade, you might lose out on potential customers who would otherwise be interested in upgrading or buying your product outright.
6. Provide An Outstanding User Experience
Unfortunately, many SaaS marketing strategies don't include user experience as a central element. When it comes to SaaS marketing, a great product can't make up for a bad experience.
A good user experience certainly includes making your product easy to use and aesthetically pleasing, but it goes beyond that as well. It's vital to have clear support documentation and resources available, as well as an active customer support team that can help users as they learn to use your product.
Your customer onboarding process is also a key part of the user experience. If you want to convert free trials to paying subscribers, you need a clear, systematic onboarding process that guides users through how to use your product. A poor onboarding process will lead to high churn rates and low conversion rates.
7. Develop A Content Marketing Strategy
Content marketing is a very effective SaaS marketing strategy and involves things like blogging, white papers, webinars, guides, and more.
Why is B2B content marketing so effective? Several reasons. First, it establishes a value-first relationship with potential customers. You're providing audiences with expert-based education, insights, and ideas that they can use to solve their problems. You're not only selling them your product or service— you're giving them value for free.
Second, content marketing is an affordable, scalable way to reach your target audience. Your primary cost is simply the time and effort required to publish and promote your content. This allows you to grow your audience and acquire customers at a much lower cost than other strategies, like PPC ads.
Third, if you produce high-value content, people will share it and help promote your brand for you. High-quality content that gets shared across social media platforms puts your brand in front of new prospects and potential customers.
8. Optimize Your Website for Google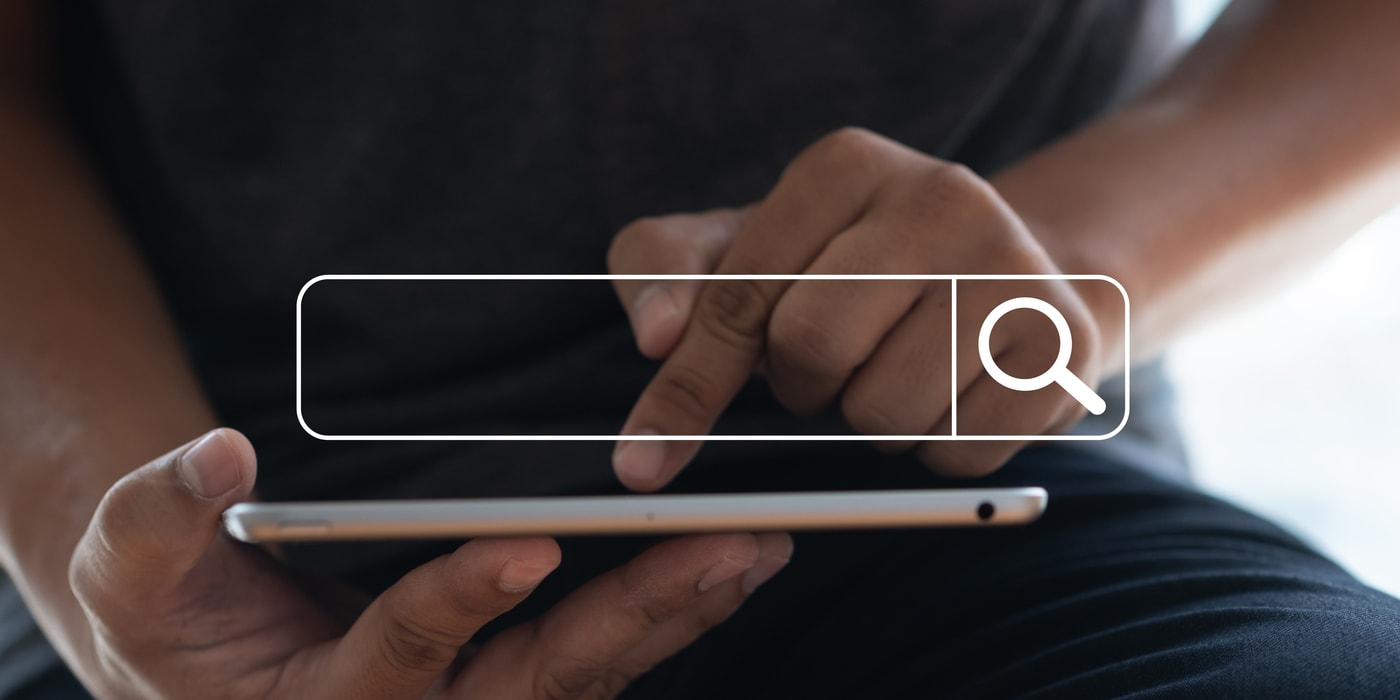 SEO is a powerful digital marketing strategy that allows you to attract organic search traffic for relevant keywords at every stage of your marketing funnel. Your focus on SEO should include both technical and on-page optimization of your website.
Technical SEO means optimizing your website for user experience. This includes things like page speed, responsive design that works great on desktop and mobile, and an intuitive website structure.
On-page SEO means ensuring that every page of your website is optimized for the most important keywords. This especially includes any content you've created as part of your content marketing strategy, like blog posts. Before you write a blog post, spend time doing keyword research to identify the most important, relevant keywords that potential customers will search for. Then, weave those keywords naturally into your content.
Traditional PR focuses on promoting brand awareness through media coverage. Digital PR, by contrast, focuses on promoting "linkable assets"—website content that is purposely crafted to attract links, usually from other sites in your niche. The site might be an industry trade, or it might be a blog by a company that is not a direct competitor but is also in your space.
Google's chief search advocate has endorsed digital PR as the most effective, and least spammy, way to earn backlinks from other websites.
The key to. successful digital PR program is having linkable assets that will be of interest to media and blog audiences. The type of linkable asset that tends to work best is a business or industry report that contains original research.
10. Utilize Paid Advertising
If you have the budget for it, paid ads, like those you see in Google search results or on Facebook, are an effective way to get your SaaS product in front of a highly targeted audience.
Consider targeting both specific brand keywords as well as non-branded keywords that are related to your product. A combination of both types of keywords will help you not only acquire customers at the top of the marketing funnel but also nurture them as they progress through your funnel.
Another effective strategy is to create social media ads that retarget individuals who have visited your website. This allows you to get in front of your audience multiple times, which increases their familiarity with your brand. After their initial visit to your website or blog, they'll begin seeing your retargeting ads in their social media feeds, reminding them of the value you provide.
11. Unleash The Power Of Referral Marketing
Few marketing strategies are more powerful than referral marketing. When an existing customer recommends your SaaS product to a friend or colleague or talks about it on social media, it can produce significant results. People may not trust what you have to say about your product, but they'll trust what others say.
If possible, incentivize your existing customers to refer others to your product. For example, you could run a referral marketing campaign where customers receive a reward for every new customer they refer. Dropbox generated enormous growth with this strategy. By offering users extra storage space for inviting friends, they gave their users just the nudge they needed to start spreading the word.
12. Prioritize Customer Reviews
Nearly nine out of 10 consumers read reviews before making a purchase. Not only that, but three in four shoppers say they trust online reviews as much as recommendations from friends, family and colleagues. As part of your SaaS marketing strategy, it's important to set up and manage your pages on top review sites like G2, TrustRadius and Capterra. And ask your customers for reviews! Here's a helpful video with the best ways to ask.
Third-party reviews of your SaaS product will help you gain trust and credibility with potential customers, and they serve as social proof that your product is worth the investment. Consider featuring customer reviews on your website as a way of further establishing trust and credibility. Research shows that product pages with customer reviews experience 3.5 times more conversions than those without.
13. Offer Discounts and Deals
Offering discounts and deals is an effective way to attract new customers. If your product is similar to another SaaS product, a discount or deal can be a way to differentiate yourself and persuade prospects to choose you over competitors.
Just be careful that whatever discount you offer doesn't eat into your margins too much. Having a good handle on your Customer Lifetime Value is critical when it comes to offering discounts, since it allows you to calculate how much you can afford to discount your product to gain a new customer.
14. Make Your CTAs Clear and Obvious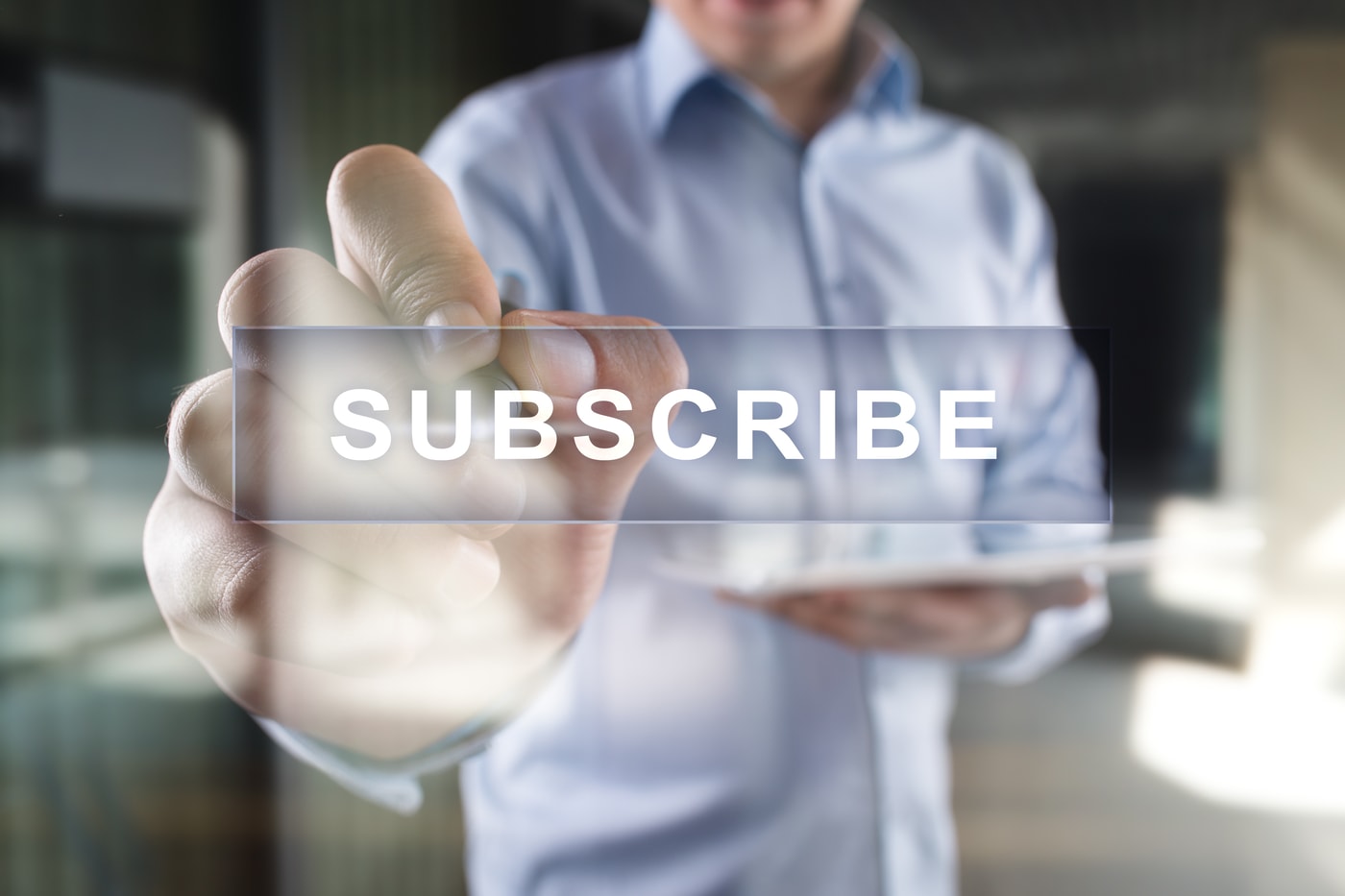 Your calls-to-action, wherever they may be (website, email, ad, etc.) should be clear, obvious, and to the point. They allow prospects to take the next steps and continue down your marketing funnel, and different CTAs can help increase conversions depending on where a prospect is in the buying process.
For example, if a prospect has just landed on your blog, a CTA to subscribe to your email list can be a great way to turn them into a lead. Once someone has opted into your email list, you may run a retargeting ad offering them a free trial of your SaaS product. Or you may send them a sequence of emails that eventually invites them to view a demo of your product. Whatever the situation, make sure that you use clear and direct CTAs so that prospects have no doubt about what the next step is.
15. Offer Live and Evergreen Product Demos
It's important to have product demos, but what's even more effective is offering both live and evergreen product demos. Live product demos allow prospects to engage with sales reps right then and there, while evergreen product demos are recorded videos that you can use across multiple channels, including social media or your website.
In most cases, live demos are done on request for a specific company or person. They allow you to demonstrate how your product can solve the specific pain points the company or person is facing. Evergreen demos posted on your website or YouTube are effective a little higher up in the marketing funnel, when a person is still researching the best solution for their problem.
16. Build A Community Around Your Product
Creating an engaged community around your product is an extremely effective, yet oft-overlooked SaaS marketing strategy. Your community can serve as an advocate for your product, spreading the word about your brand and helping each other with using it.
The core members will be the power users. These are the users who are the most knowledgeable about your product and can help others who may not know how to use every feature. They may even come up with suggestions for new features that you hadn't thought of!
Power users are usually motivated by their passion for your product, so be sure to provide opportunities where they can interact with one another (website forums, social media groups) and interact with your company (meetups). This will help create strong relationships between customers and the company, which is a great customer acquisition strategy. You'll also benefit from having a more engaged user base since they'll be using more of your product's features and will provide feedback on whether the new features added are beneficial.
17. Identify Heavily Used Features As Growth Opportunities
You may have only a handful of features to start out, but over time your product will expand. Analyze which features are being used more than others. If a particular feature is heavily used, there's probably an opportunity for you to grow that aspect even more.
For example, say your SaaS product is an ecommerce analytics software that allows users to compare their ecommerce website against their competitors. Over time, you may notice that users seem to rely particularly heavily on a feature that shows specific products that are trending upward in popularity. Expanding the functionality of this feature is a way to retain your existing customer base as well as attract new customers who can't get this feature anywhere else.
18. Feature Customer Success Stories
Customer case studies can go a long way in generating trust with prospects. Having someone highlight how your company and product have helped them achieve specific results is one of the best ways to highlight the benefits of your SaaS product.
The more specific you can be, the better. Before and after data is especially effective since it helps people get a concrete picture of exactly how your product might help them.
19. Market Specifically To Each Segment Of Your Audience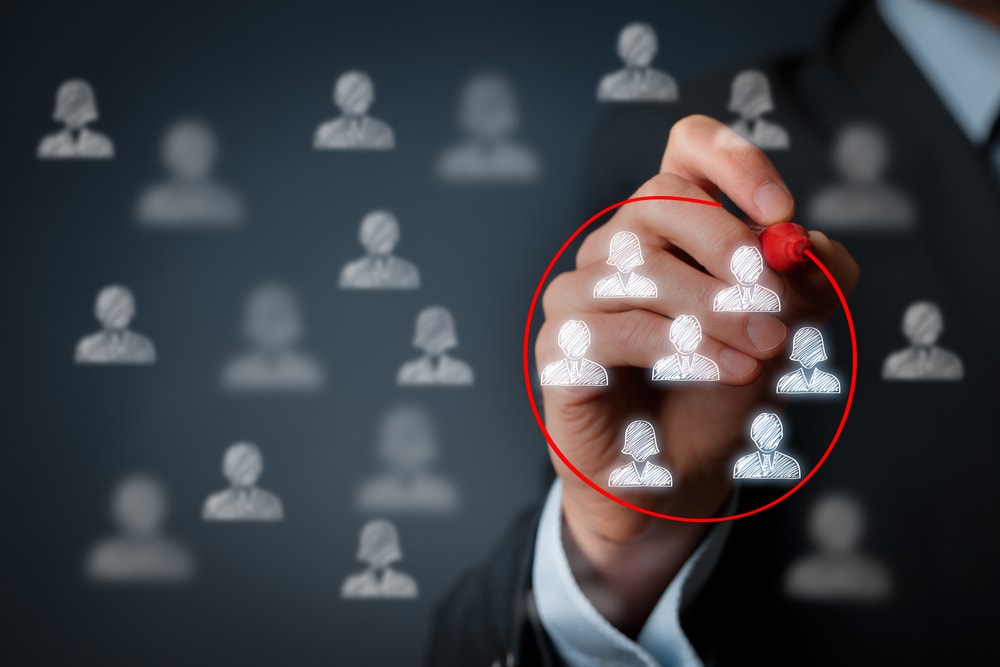 Your audience contains multiple segments, and each group needs to hear marketing messages that resonate with them. For example, if your product is a social media publishing tool, your audience probably contains small business owners, social media managers at larger companies, and even marketing agencies.
Each group has specific desires and pain points, and your marketing messaging needs to speak specifically to those issues. So when it comes to your email marketing, PPC ads, or other content you publish, focus on getting the right message in front of the right people.
What SaaS Marketing Metrics Matter The Most?
We mentioned earlier the importance of identifying and measuring the most important SaaS marketing metrics. Here are some of the most important ones that will help you gauge the success of your SaaS marketing efforts.
Customer Lifetime Value (CLV)
To know how much you can spend to acquire a new customer, you need to know the amount of revenue a customer generates throughout their entire relationship with you. In addition to knowing your overall CLV, the CLV of each of your customer segments is also helpful in that it allows you to target your most profitable customers.
Customer Acquisition Cost (CAC)
It's crucial to know how much it costs you to acquire a customer. This metric provides visibility into how profitable your SaaS business is and whether the return in certain marketing channels is worth the investment. CAC includes all direct, indirect, operational, and opportunity costs spent on getting new customers.
Activations
Are people actually using your product? Numerous people might download or sign up for your product, but that doesn't mean they will actually use it. Make sure that there are no barriers during the first step of activation so that they can experience the value of your product as soon as possible.
Signup To Paid Conversion
If your paid conversion rate is low, that signals trouble for your company. It either means that there's a problem with the product itself or that your onboarding process isn't working effectively. Whatever the case, you need to address it as soon as possible.
Churn Rate
Higher churn rate means less revenue and lower CLV, both of which can significantly limit the growth and strength of your SaaS company. As you monitor your churn rate, look for patterns of when customers abandon your product. That can give you insight into how to improve your onboarding process or areas where the product itself can be improved.
Net Promoter Score (NPS)
Your NPS tells you how likely people are to recommend your product or company to someone else. It's a good indicator of how satisfied customers are with your product, the sales process, and customer success. A higher NPS typically translates into more referral sales, which makes it an essential SaaS marketing metric to monitor. Conduct NPS surveys regularly to see where you stand.
Creating A Powerful SaaS Marketing Strategy
Great products are the foundation of any successful company, but it takes more than a good product to be successful in today's competitive marketplace. It's critical to put a well-defined SaaS marketing plan in place and then to execute on it.
In regards to the strategies above, start with low-hanging fruit, like making your sign-up process seamless and ensuring that your pricing model is clear. Then move on to the more time-intensive strategies like content marketing and digital PR.
Be consistent, keep an eye on your KPIs, and adjust as necessary. If you trust the process, you'll start to see results.