It is probably OK if Instagram is not currently in your B2B marketing toolkit since the majority of users are in the 18-29 age group. However, that demographic could quickly change after Instagram's newest update.
According to a report in TechCrunch, Instagram will launch a feature this week that will allow long-form video, which has the potential to alter the entire online video viewing industry.
With over a billion users, YouTube is currently the primary video viewing platform. Because of the 60 second limit on Instagram videos, Instagram users have been forced to post only a clip of their video and then forward viewers to their YouTube channel to view the full video. The terms "link in bio" and "swipe up to watch" are popular vernacular in the Instagram world due to this. But now, users don't have to leave the platform to see that longer video.
This new feature will also be a threat to Snapchat right at a time when Snapchat is experiencing its slowest-ever growth rate and declining in revenue per user. Similar to Snapchat's Discover section, Instagram's new feature will offer a space for vertical, high-def videos dedicated to scripted shows and "how-to" videos.
It is expected that creators will have the opportunity to earn money from their long-form videos, although it has not been determined how the content will be monetized.
What does Instagram long-form video mean for B2B companies?
It could very well mean nothing. It's been proven that LinkedIn is an effective platform for B2B marketers. It provides a space for thought leadership and relationship building among industry specific professionals. Facebook, Instagram's parent company, is also a popular platform for B2B businesses, although engagement has been down since the new algorithm update in January.
However, Instagram's continual growth should not be dismissed, especially with the new update potentially shifting the platform from strictly social media to full-fledged media. It has already been established that video is the preferred method of receiving information about brands. With the new update, Instagram will go beyond being a photo sharing app, and it will open its doors to an industry that it has yet been able to reach.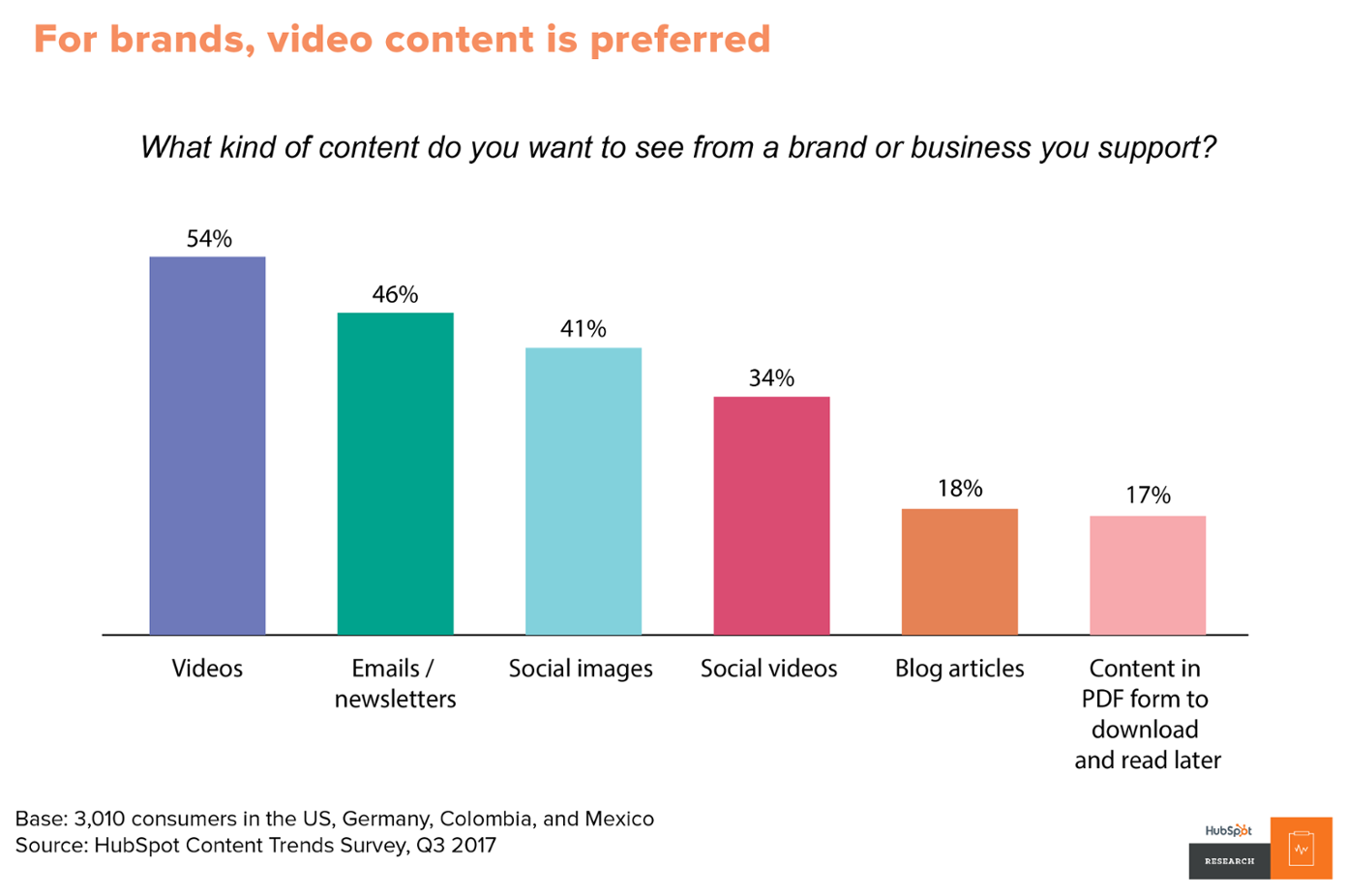 With any social channel, the key to success is figuring out how to use it effectively. It may take a little experimentation, but Instagram is a great platform to showcase your business on a more day-to-day basis and create awareness of your product in a more general sense, which could lead to a potential prospect poking around to learn more about your services.
Take a look at Hubspot or Mailchimp for example. Both of these B2B companies have taken the time to perfect their Instagram feed and, in turn, humanized their brand and built relationships that would not have been possible on other social platforms.
Instagram has the chance to continue its growth and evolve into something more than just social media. This may be the perfect time for you to think about your company's online presence and make a decision about whether it's time to grow your brand into something that is more like people and less like a company.