As a business professional, you know that podcasting is a great way to reach new audiences and grow your brand. But getting booked as a podcast guest can be tough. There are a lot of people vying for those coveted spots, and the competition is fierce.
That's why we're here to help! As PR pros, the Idea Grove team has learned a thing or two about the process to help increase your chances of being selected. There are no guarantees in life, but if you follow these 14 tips, you should be well on your way to podcast bookings.
1. Create an Engaging Online Presence
It's important to have a well-designed website, active social media accounts, and an engaging bio that will showcase your qualifications. Also, share sample video and audio of yourself online so podcast hosts can get a sense of what you'd be like as a guest. Make sure your accounts are up-to-date with regular posts and content, so potential podcast hosts know you're active and relevant in the industry.
2. Identify podcasts you want to be on
Do your research and make a list of target podcasts that would be a good fit for you and your message. Listen to several episodes of each podcast to get a feel for the format and tone. This will help you determine if you're a good fit for the show.
Check out the show notes for each episode to see who the guests are and what topics are being covered. You're more likely to get booked on a podcast if you have similar skills to the people that are already being casted. This will give you an idea of what kind of content is resonating with the audience.
To get you started on your search, here are some popular podcasts in various tech fields: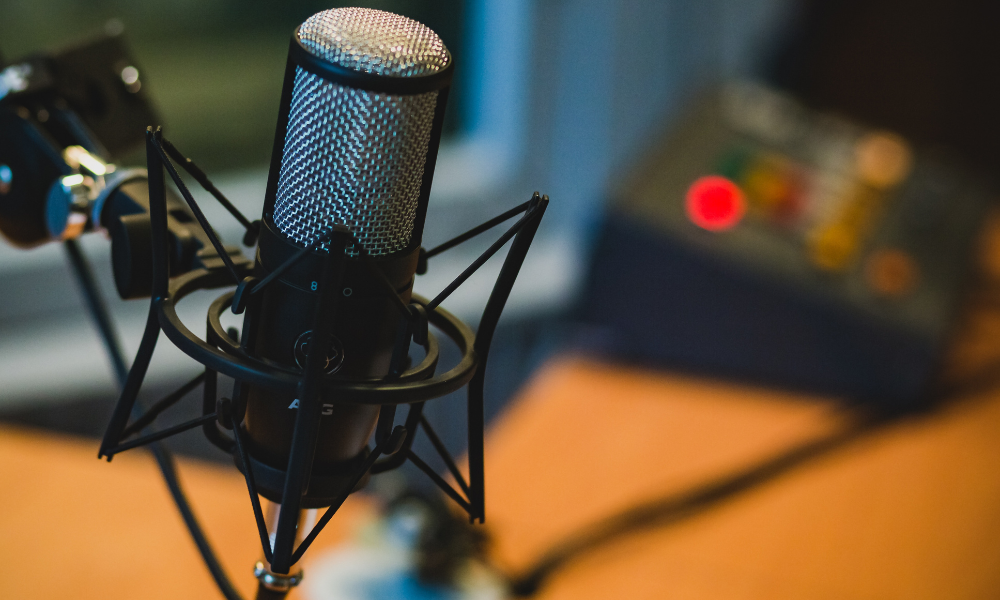 3. Follow the podcast on social media and engage with Its content
If you want to be booked as a podcast guest, one of the best things you can do is follow the podcast on social media and engage with their content. PR people know that this is a great way to get on the radar of potential guests, and it also helps build a relationship with the podcast hosts. When they see that you're a fan of their show, they'll be more likely to want to have you on as a guest.
So make sure you're following all your favorite podcasts on social media, and don't be afraid to share and comment on their posts. Before doing that, however, make sure your profile is as professional as possible: have a clean LinkedIn profile, no unsavory Instagram posts, and no inappropriate Facebook comments.
4. Find the right person to contact at each podcast
If you're trying to become a guest on the Joe Rogan Experience podcast, cold-emailing Joe Rogan himself isn't necessary a great idea. Hosts of big podcasts that amass millions of views are very busy people, that usually have employees running the front-end. Although this isn't applicable to all podcasts, visiting the website and contacting the team is a great way to start!
Start by looking at the podcast website and seeing if they have a "Contact Us" page or list of email addresses. If not, search Google for "podcast name + contact" and see if you can find any links to contact the show.
Additionally, PR professionals know that timing is everything. The best time to approach a host or producer is when their calendar is clear and they have room for new guests. Although this is difficult to predict, by following the podcast closely, you will be able to find patterns.
However, before reaching out, take some time to research the hosts of the show. What kind of guests do they usually have on? What topics do they tend to cover? The more you know about them, the better your chances of getting booked.
5. Take a look at Podcast services
There are a number of services and websites that offer podcast booking services, such as matchmaker.fm and podcastguests.com. These can be especially helpful if you're just starting out, as they provide an easy way to get your name out there. With these services, you can create a profile with details about yourself, your podcast, and the topics you cover.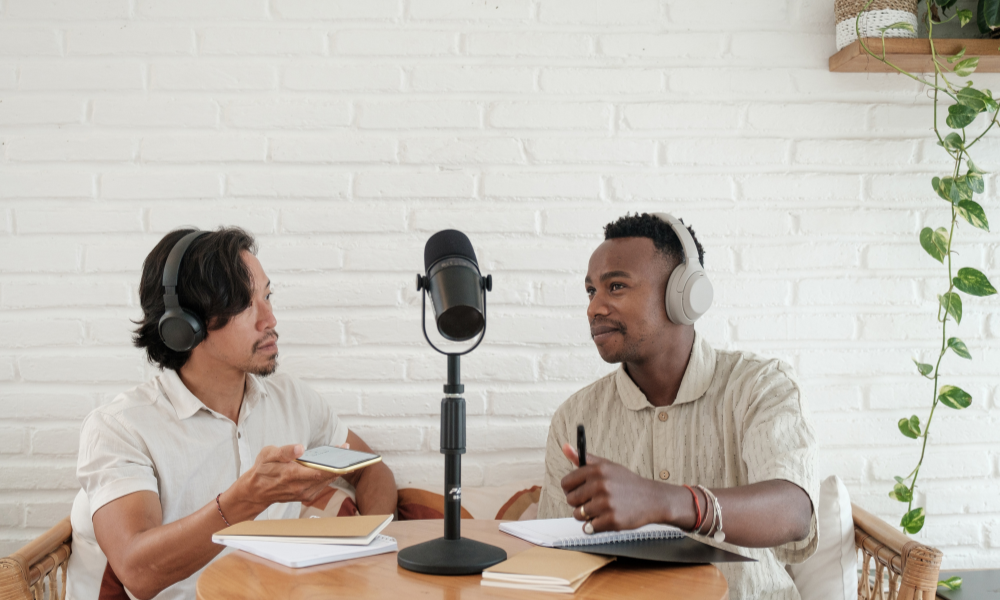 6. Create a pitch tailored to each show
Your pitch should be clear, concise, and interesting enough to make them want to learn more about you and have you on as a guest. You should be able to pitch yourself as a guest in less than three sentences: who you are, what you do, and why you'd be interesting to the podcast's audience.
In your pitch, make sure to offer value that differentiates you from other guests. This could be done by pitching a valuable idea to the host and their team, like an exclusive interview, expert insight, or something else that will appeal to them. What can you offer that other potential guests can't?
Sending a standard pitch to different podcasts is a surefire way to get ignored. Make sure your pitches are tailored to each individual show and that you have a solid understanding of what they cover. You should know everything about the format, target audience, and tone.
We've drafted a pitch template to get you started:
Subject Line: Podcast Guest Pitch - _______

Dear _________,

My name is _______ and I am a ___________ at ___________. I'm reaching out to you because I love your podcast and ___________.

I have unique insights into ___________ that I believe your listeners would love to hear about. It fits perfectly with your previous episodes about ___________ and ___________.

I'm available for an interview any day at a time convenient for you and I'm happy to provide more information.

Would you be interested to discuss this further?

Thank you for your time,

_______ (Your Name)
7. Follow up
After sending your pitch, make sure you follow up in a timely manner.
Usually one week after the initial email is a good time to do so, just in case it gets overlooked.
After you've sent the follow-up email, give them some space and don't contact them again for at least two weeks. If they still haven't responded, you can try to reach out one more time.
8. Be flexible
Podcast schedules can be unpredictable, so it's important to be flexible with your availability. If you're not able to commit to a specific day or time, let the podcast know and see if they're able to work around your schedule.
However, we highly recommend that you are flexible with your availability and willing to record at times that work for the hosts' schedules. This makes it easier for them to say yes to having you on as a guest.
9. Once you're booked, prepare like crazy for your appearance
Preparing for questions (and answers!) is key. When you're booked as a guest on a show, you can expect to be asked some tough questions by the host or producers. Be prepared with thoughtful answers that are relevant and interesting to the target audience.
Preparing for your appearance also means listening carefully and taking notes during the meetings that precede your confirmed appearance! You may only have one shot at making a good impression on the host or producer, so make sure you listen carefully and take notes during your meeting so you can remember important information like dates and details.
Make sure to be prepared for anything. Podcast interviews can sometimes go off-script, so it's important to be prepared for anything that might come up during the conversation. If you have any specific points or topics that you want to cover, make sure to mention them upfront so that everyone is on the same page going into the interview.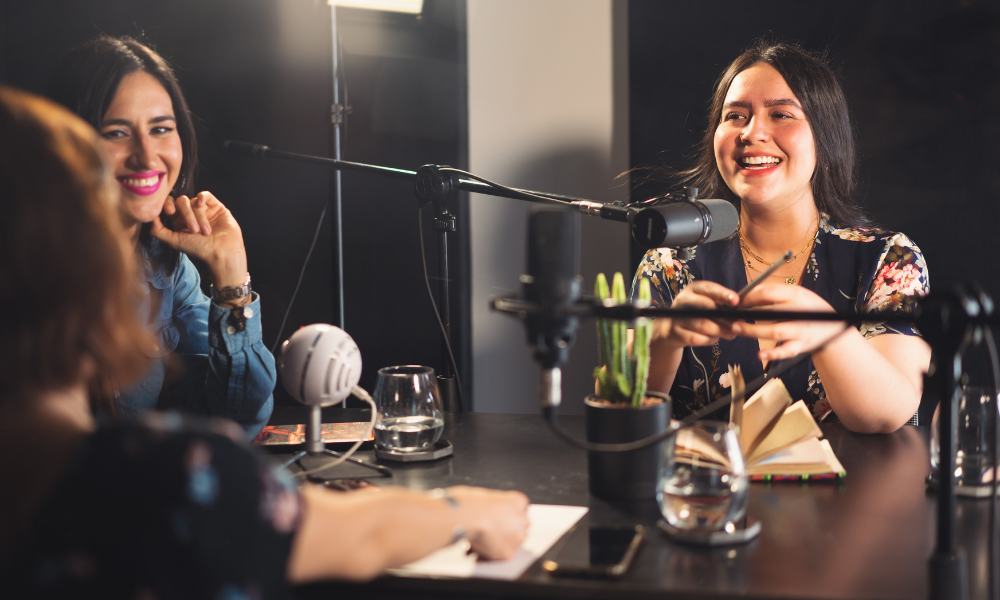 10. Be prepared for follow-up
Even after being booked as a guest on a show, you can expect there to be plenty of follow-up from the host or producer before your appearance takes place. Be patient with them as they work through all the logistics of your appearance; trust that they're probably busy but they'll let you know when everything is set up, so you can start promoting yourself and the podcast.
11. Show up and be your best self on the podcast
However, have fun! Once you're booked as a guest and you make it to the day-of, relax and enjoy the conversation. Remember, this is an opportunity for YOU so make sure YOU enjoy it too!
12. Afterward, follow up with to Thank the podcast host
After you've delivered a great interview on a podcast, be sure to follow up with the host and thank them profusely. This is an important step in solidifying your relationship with the podcast and making sure that you are top of mind for future opportunities. A simple thank you email or social media post can go a long way.
13. Market the podcast with your audience so it reaches high numbers
Make sure you promote the episode before and once it goes live! Share it on social media, email your list, etc. The more people who listen, the more likely it is that you'll be invited back as a repeat guest.
Here's a general rule of thumb: once you've been booked as a guest on a show, be willing to promote yourself and your appearance wherever possible. This could mean reaching out to your network of contacts and letting them know about your upcoming appearance, or it could mean putting together a media kit for the host or producer so they can use it when promoting the show. This shows the host you're working with and upcoming potential podcasts that you are serious about your appearances and that you have a strong, engaging following.
Additionally, if the podcast you're appearing on gets 10,000 views on average, yet amasses 50,000 views on your episode, the team will be more likely to ask for a second appearance. Remember, social media is a game of numbers.
14. Keep pitching yourself as a podcast guest
If you want to get booked as a podcast guest, the best thing you can do is keep pitching yourself, especially after your first successful appearance. Keep sending out proposals and reaching out to potential hosts. The more you pitch, the better your chances of being selected.
Of course, it helps to have a great proposal and to be a good fit for the podcasts you're targeting. But even if you're not the perfect fit, there's a chance you'll be selected if you keep pitching yourself. So don't give up – keep trying, and eventually you'll succeed.
Final thoughts
If you're passionate about getting booked as a podcast guest, keep at it. It may be difficult at first, but with time and persistence, you will eventually get there. In the meantime, don't forget to do your homework and learn as much as you can about the podcasting industry and the podcasts that you want to be featured on.
If you follow our 12 tips, scoring a spot on popular podcasts will become much easier. And who knows? Once you've gotten a few appearances under your belt, you might even become a sought-after guest!