As your business grows, you'll want to consider expanding your reach to new audiences by getting your CEO booked on podcasts. This can be a great way to share your company's story, connect with potential customers, and learn from other industry leaders.
But with so many options out there, it can be tough to decide which opportunities to prioritize. That's why we'll give you a comprehensive guide on evaluating which podcast appearances are worth your CEO's time.
Content:
1. Consider the relevance of the podcast
When it comes to podcast appearances for your CEO, the relevance of the podcast and its audience should be a major factor in deciding if it's worth their time. The goal is to have the CEO reach an audience that is likely to care about the message they are sharing, so it's important to assess if the podcast has relevant topics that are factual and up-to-date.
It's also important to consider the tone of the podcast when making a decision about which ones are worth your CEO's time. Are the conversations positive? Are they focused on solutions? Does the tone align with your brand's values?
For example, if your business focuses on sustainability, you may want to focus on podcasts that discuss green initiatives or environmentally-friendly solutions.
2. Evaluate the credibility of the podcast and its guests
The credibility of the podcast and its guests should also be evaluated when deciding which podcast appearances are worth your CEO's time. For instance, if the podcast is hosted by an industry leader or influencer, it can add a lot of credibility to the appearance and ensure that your CEO's message is heard by many. Also, if the podcast features a range of guests who are knowledgeable on the topic being discussed, it will further validate your CEO's experience and expertise on the subject.
Here are some tips for evaluating the credibility of the podcast and its guests:
Check out the podcast's reviews and ratings. If other listeners like the podcast, that's a good sign. An additional tip would be to make sure that the podcast is credible in your specific niche: for instance, if you're in fintech, then Fintech Beat and Breaking Banks should be on the top of your list. If you're in legal tech, then you should pay close attention to Technically Legal and LegalTech Matters.
Listen to a few episodes yourself. See if you like the format, content, and style of the show. Sometimes, the most credible podcast might not be of interest to your CEO, and that's totally ok! The beautiful thing about the age of technology is that there is an abundance of products out there, and your CEO is bound to find a podcast that matches their vision.
Talk to someone who has appeared on the show before. Nothing beats talking to a peer and asking them about their experience and what they thought of the host(s) and crew. Even though a podcast might appear very polished from the outside, the behind-the-scenes experience matters as well.
Make sure the topic is relevant to your company or industry. If it's not, then it probably won't be worth your time or effort.
Evaluating factors such as guest credibility, tonality, content relevance, and audience reach can help you make an informed decision about which podcasts are truly worth their time.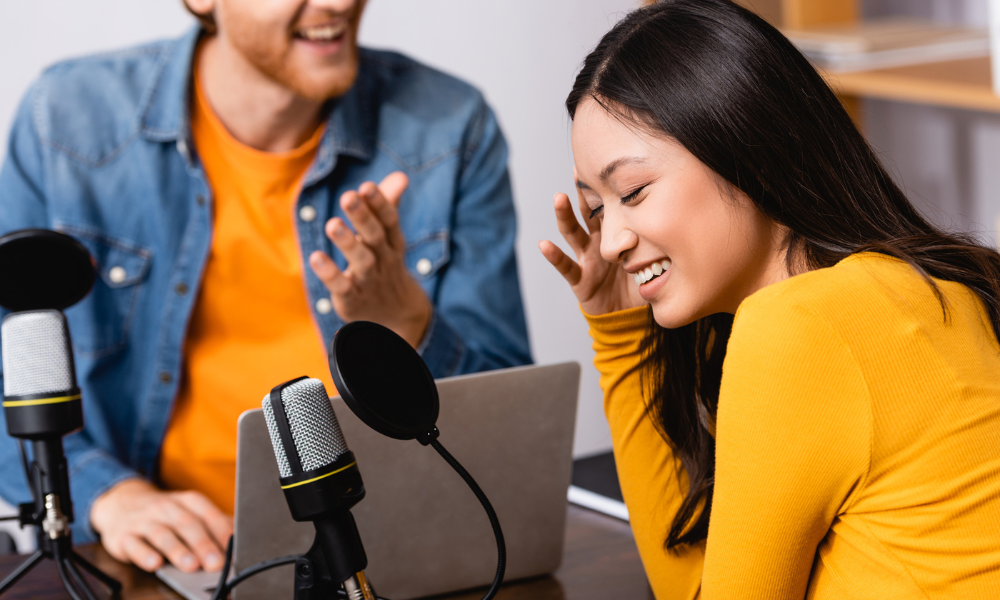 3. Consider the size and frequency of their audience
It's important to determine if the podcast has enough listeners to justify your CEO's time commitment, as well as how often those listeners tune in.
Spotify and Apple Podcasts don't have download numbers, but you can use tools such as Rephonic or Chartable to get a good idea of the podcast's size and reach.
Note that it's better to start with smaller, niche podcasts and work your way up. This will help you build credibility within the podcasting community over time, as well as ensure that your CEO's message is reaching a more targeted audience.
In our previous post about how to get booked on podcasts, we offered some tips for pitching yourself to podcast hosts.
4. Consider the time investment required
As a CEO, your time is extremely valuable. You can't afford to waste it on something that isn't going to be worth the investment.
When you're considering whether or not appearing on a particular podcast is worth your time, you need to take into account the time investment required. How long will the actual recording take? How much preparation will be necessary? Will you need to do any follow-up after the episode airs? Is it a time commitment that you can realistically make?
In some cases, the show host may provide you with questions in advance, which can help your CEO prepare for the appearance. However, even if this is the case, there may still be some additional research that needs to be done in order to ensure a successful appearance. Additionally, if the podcast will be live, there are additional considerations such as scheduling and practice runs that need to be taken into account.
5. Think about your own goals and priorities
It's no secret that podcasts are a great way to reach an audience and build your brand. But as CEO, you need to ask yourself: Is this appearance going to help me reach my goals?
There are many benefits to appearing on a podcast, but it's important to weigh those benefits against the time and energy it will take away from other priorities. For example, if you're trying to build your company's reputation, a podcast appearance could be beneficial. But if you're focused on short-term priorities like lead generation, you might be disappointed in your results.
Here are some questions to ask yourself when deciding whether or not to appear on a podcast:
What is my goal for this appearance?
What will this appearance do for my company?
Will this appearance take away from other priorities?
Is this appearance worth the investment?
What are the risks of not appearing on a podcast?
Additionally, when evaluating potential podcast appearances for your CEO, think about how much control you have over how their message will be presented and amplified. You'll want to make sure that your CEO has opportunities to engage with listeners directly and promote their ideas in an authentic manner. Also, look out for podcasts that have a history of amplifying guests' messages through blog posts, social media shares and other means; this can help generate more visibility for your CEO's appearance.
Once you've answered these questions, you should have a better idea of whether or not a podcast appearance is right for you and your company.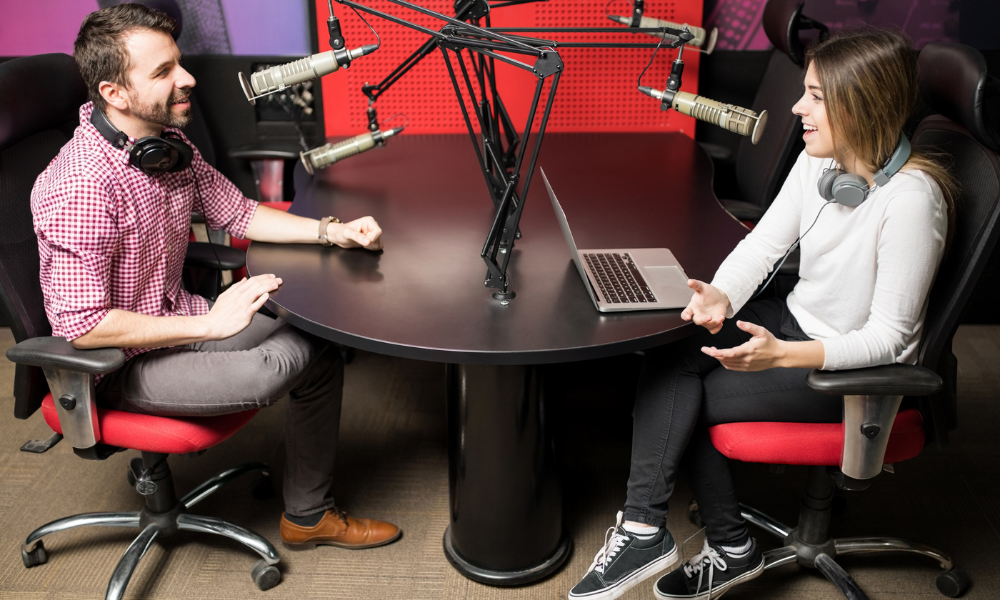 6. Podcasts to be on the lookout for
Once you've determined that appearing on a podcast is the right move for your CEO, you need to find a podcast that will be a good fit. Here are some podcasts to get you started:
"The EntreLeadership Podcast" - This podcast is produced by the Ken Blanchard Companies and covers topics related to leadership and business growth. It features interviews with business leaders and experts who share their insights and experiences on how to build and lead successful organizations.
"The Startup Chat" - This weekly podcast is hosted by Steli Efti and Hiten Shah, both successful entrepreneurs in their own right. They discuss a wide range of topics related to startups and entrepreneurship, including marketing, sales, and growth strategies.
"Masters of Scale" - This podcast is hosted by Reid Hoffman, co-founder of LinkedIn, and explores the growth strategies of successful companies. Each episode features a different guest who shares their experiences and insights on how they built and scaled their business.
"The Art of Charm" - This podcast is focused on personal and professional development, and covers topics like networking, communication, and leadership. It features interviews with successful people from various industries, and provides practical advice for building relationships and improving your skills.
"The Productivity Show" - This podcast is all about helping people improve their productivity and achieve their goals. It covers topics like time management, task management, and productivity tools and techniques, and features interviews with productivity experts and successful people who share their tips and strategies for getting things done.
Final Thoughts
Ultimately, the decision of which podcast appearances are worth your CEO's time is a personal one. It all depends on their goals and what they're trying to achieve. They can't afford to waste their time on irrelevant or unproductive activities. So when it comes to choosing which podcasts to appear on, it's important to be selective.
Therefore, it is crucial to consider the time required, the relevance of the podcast, as well as the potential benefits for both the CEO and the company. Thinking about their own goals and priorities is essential. What do they hope to achieve by doing this? Is it simply name recognition for the company, or are they looking to build thought leadership in their industry?
With careful consideration and mindful research, you can find the perfect podcast appearances that will help your CEO succeed in their professional journey.