This past year was a time when brands faced countless tests—from having to evolve strategies daily due to COVID-19 shutdowns and trying to reach buyers that are exhausted and distracted, to navigating conversations around racial injustice and developing plans of action to combat it through diversity and inclusion efforts.
The norms have changed, and what worked in previous years will no longer be effective in today's world. It's time to evolve. It's time to take action to transform your marketing and your business.
We recommend the "Grow with TRUST" framework as an effective tool for addressing 21 important trends across the TRUST spectrum: third-party validation, reputation management, user experience, search profile and thought leadership. (Click each topic to jump to that category of tips.)
Third-Party Validation
Trend 1: Original Data Drives Results
Reporters have never been more pressed for time, so when a brand can support their messaging with meaningful data, it saves the journalist a significant amount of time in identifying supporting elements. By providing all the information media need to report factual, detailed and insightful stories, we substantially boost the impact of our PR efforts—ultimately, driving ROI.
White-labeled surveys are a great—and cost-effective—way to boost brand awareness, nurture media relationships and validate industry authority, when woven into thought leadership initiatives.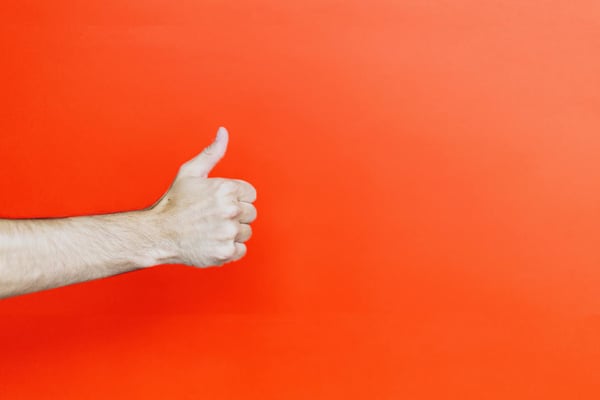 Trend 2: Mix It Up: Paid + Earned + Owned
Newsrooms are shrinking every year, and that means PR practices must adapt to stay relevant and ensure momentum across both traditional and emerging media. As publications' budgets get slashed, more and more are turning to paid, "contributed" content to alleviate the strain. Luckily, most news consumers are more concerned with the quality of the content rather than whether or not its publication was earned or paid for. While earned coverage is always the goal, paid content offers a great way to boost search, web traffic and drive brand reputation.
To get the most bang for your buck, it is important to find the right mix of earned, paid and owned content.
Trend 3: Play The Long Game With Media
As newsrooms continue to shrink and reporters face increasing pressure to cover more with less, the days of mass distributing a press release and garnering significant coverage are long gone.
The key to securing consistent results in 2021 is nurturing relationships with reporters, built on a strong foundation of trust and customization. Some questions to ask before reaching out to reporters include:
Does this reporter require an executive and/or customer for every story?
Do they need compelling data and stats?
Will data increase the likelihood of coverage?


Investing the time needed to definitively answer these questions can mean the difference between a successful campaign and a flop. With the proper front-end research and thoughtful media relations practices, you can establish yourself as a trusted resource for reporters, who consistently provides the kind of news and information that makes their life and work easier.
Trend 4: Influencers Matter With B2B Buyers
Once considered strictly a B2C tactic, influencer marketing is proving that it can move the needle with B2B buyers. The reality is that buyers are shaped by a wide range of voices—both large and small—and a concerted effort to win the trust and build collaborative campaigns with these influencers can have a significant impact.
Use social listening tools to help identify top influencers, and then turn them into brand advocates by treating them as VIPs and extended members of your team.
Tactics to consider:
Leverage customers as brand ambassadors
Tap into leaders of professional organizations
Deepen analyst engagement with social collaborations
Encourage internal stakeholders to promote brand news across their networks
Secure a balanced mix of nano, micro and macro influencers to analyze which ones will make the biggest impact
Trend 5: Move The Needle With Niche Audiences
Every brand wants to see its name in The Wall Street Journal, but is that a publication your target customer is actually reading? The key to driving business growth through above-the-funnel efforts—like PR—is reaching the right eyeballs.
Often, trade publications are the most effective channel to reach the ultimate decision maker—or at least the person who will be presenting your brand to the ultimate decision maker. Additionally, reporters at top-tier publications frequently reference trade publications for new story ideas, often giving brand news a second life after the initial media push.

Reputation Management
Trend 6: Real-Time Listening In A Highly Connected World

It takes years to build a rock-solid brand reputation, but just seconds for that reputation to quickly dissolve in today's highly tumultuous online climate.
Now, more than ever before, brands must understand how they're perceived in the evolving industry conversation—while also keeping a close eye on competitors and industry influencers.
Listening tools, such as Sprout Social, offer a cost-efficient way to constantly monitor brand health, share of voice, trending events, and keep a finger on the pulse of conversations.
Trend 7: Ensure Your Message Is Seen With Paid Social

As audiences continue to become more fragmented, paid social is becoming a vital part of a reputation management strategy, while also helping to enhance brand awareness and consideration.
Social has become a "pay-to-play" environment in recent years, with platforms relying more heavily on ad revenue.
Sophisticated targeting capabilities present an opportunity for brands to ensure that their messages reach the right audience at the right time
Trend 8: Growing Influence Of Online Review Sites
Review sites have become a key part of the evaluation and decision-making process across virtually every product and industry.
Target those sites that show up in the first three pages of branded search results and focus on adding reviews by reaching out to happy customers and brand ambassadors.
And don't forget Glassdoor! Employee reviews can shape the perception of prospective customers, revealing the company's values, ethics and approach to customer service.

User Experience
Trend 9: Validate Your Website With Trust Badges
A trust badge is an emblem on your website that is intended to instill trust in prospective customers. For e-commerce sites, trust badges are most visible during the checkout process, but many sites today use them on their homepage, product pages and About Us pages as well.
For B2B companies, trust badges provide third-party validation to boost your website conversions. There are several different types that can communicate to your users that your business is trustworthy.
Trend 10: Website ADA Compliance And Accessibility Will Become An Expectation
The Americans with Disabilities Act (ADA) isn't new, but the majority of the websites out there are still not compliant. In 2021, accessibility laws go into effect in parts of Canada, and any qualifying businesses that do not meet the standards could see hefty fines of up to $100,000 a day.
We recommend staying ahead of the curve and making your website accessible to everyone before it becomes a legal problem. We've partnered with AccessiBe, an easy to implement, machine-learning powered tool that can ensure your website is compliant within 48 hours of implementation.
Trend 11: More Video And Interactivity
Interactivity isn't just for B2C—adding interactive sections to your website is a great way to provide value for visitors, get them to engage with your website, and learn more about them, even if you can't meet face to face.
As you think through the areas of your website that you'd like to build out, consider adding interactives like:
Assessments and quizzes
Polls and surveys
Calculators
Contests
This year, video and virtual communication became more important than ever. Along with that came the rise of self-generated video content, using only a home webcam. This means that video production costs no longer have to break the bank and can be accessible to even smaller marketing budgets.
Trend 12: Buyers Expect More Personalization
With the increased prevalence of strategies like account-based marketing (ABM), your prospective customers will expect a more tailored, personalized experience across the board—from their initial website experience to the nurturing and sales process.
Some easy personalization tactics that can create a significant impact include:
Personalization tokens in emails
Highly targeted segmentation within your marketing automation platform
Implementing smart content across your website
Trend 13: It's Time To Ungate Content
When it comes to lead generation, the standard practice is to put all your valuable content behind a form.
This exchange of personal information for content is becoming increasingly ineffective. It's not the easiest sell when teams are desperate for contacts and leads, but ungating at least some of your content, particularly those pieces backed by ad dollars, can go a long way.

Search Presence
Trend 14: Google Has Joined Your PR Team
Buyers do an average of 12 online searches before visiting a brand's website, which means the story you tell on Google—and within Google's own properties—is crucial for establishing trust and shaping perception.
Google My Business (GMB) profile: When people search for your brand by name, think of that first page of results as your "second home page," with your GMB box as its centerpiece.
Google knowledge panel: Google may choose to create a knowledge panel about your company, product or execs, which signals notability. It can be claimed by you, but the content is controlled by Google.
Google Maps listing: When you search for a business, the top three local results will appear with a map that includes your location, office hours, phone number and a link to your website. This "Google 3-Pack" is great for trust and even better for traffic.
Google Reviews: These reviews and star ratings appear in GMB and Google Maps results, making them arguably the most important reviews of your company online.
Trend 15: Performance Matters To Google
Does your website load in less than 5.3 seconds?
Google is releasing a search algorithm update in May of 2021 that will take user experience into consideration for search result rankings, meaning things like load time, interactivity, and visual stability will become ranking factors.
Luckily, they've given us a heads up on this and shared some high-level details on what brands need to review and address prior to the update. The biggest thing businesses can do for their SEO strategy in 2021 is to make sure that their websites are as user-friendly as possible.
Trend 16: Tap Into Strategic Internal Linking
Strategic internal linking is one of the biggest untapped opportunities with SEO. This helps Google's natural language processing algorithms understand the full picture of the information and services your site provides for users—in turn, increasing rankings.
How do you create all of this related content? The simplest way to tackle this is to refer to your buyer personas. What would prospects search for to end up on your site? Are there any natural questions they would have after consuming that content? What happens next on their buyer's journey? Who do they have to get buy-in from?
Trend 17: Content Must Demonstrate Authority
The E-A-T (Expertise, Authority, and Trust) framework is a guiding philosophy on the type of content Google aims to provide in results, and it will become even more important in 2021.
From an SEO perspective, make sure your SSL certificates are updated, an internal linking strategy is in place, and content is as comprehensive as possible.
There's an endless number of qualities that indicate E-A-T to users. To identify yours, take a step back and brainstorm on what matters most to your buyer personas based on their titles, industries, and priorities.

Thought Leadership
Trend 18: The Content Glut Is Real, And It's Here
Discussions around content glut started years ago, first with blogs, then videos, and now around podcasts.
With increased competition for attention, brands must focus on high-quality content campaigns that tell stories in unique ways, focusing first on building affinity as opposed to driving conversions.
People have less patience for strong sales messages; they crave authenticity. Focus on gaining trust and providing true value.
Which brands are doing this well right now? YETI is inspiring adventure on its YouTube channel. Dickies is highlighting customer heroes with its Dickies Makers campaign.
Trend 19: Use Owned Media To Connect With Decision-Makers
Create an owned-media program that regularly produces and distributes thought leadership content focused on diving deep into the problems you solve and not the products you sell. This establishes authority and creates affinity for your brand. That will help you be part of the consideration set when it's time for one of those fans to purchase a product like yours. This owned-media program and the content you create for it should be informed by:
Which brands are doing this well? ServiceNow's Workflow Quarterly is a digital publication aimed at workflow digitization. The Forecast by Nutanix is another digital publication that concentrates on the future of the enterprise cloud.
Trend 20: Buyers Will Prefer More Video
Video content will continue to grow in 2021, so consider mixing it into your owned media repertoire and promote it across your social channels. Video captures more attention and enables you to tell an in-depth story by allowing viewers to feel a deeper sense of connection and absorb information in a more engaging way. Fortunately for marketers, free and low-cost editing tools are making the creation of video content easier than ever.
Trend 21: Webinar Fatigue Is Real
Prior to the pandemic, webinars were already saturating the attention economy. With nearly everything—from events to happy hours—moving to digital formats this year (and likely a portion of 2021), many marketers pivoted to doing more webinars more frequently, leading to a critical level of webinar fatigue.
We hope these are helpful as you think about your strategies for 2021. If you want to share these with someone else or just have a hard copy to refer to, we have made these into slides that you can download.