At the time of writing this, I am eight months pregnant with my first child. To say I've had a lot of questions over these past eight months is an understatement. I've found myself resorting to Google for medical advice (not recommended), questions about sleep schedules, and figuring out which products are best for my soon-to-be newborn. I'm a new buyer in this new-to-me market and let me tell you, it can be overwhelming.
This is a saturated market to wade through, and, of course, every brand declares its product is the "best, safest option for newborns and toddlers." But the bold claims flooding my Instagram feed just didn't do it for me. In fact, as a marketer myself, I'm skeptical of any brand that advertises mainly on its own claims of superiority.
Like all consumers, I trust what other people say about a brand more than what it says about itself. And you need to earn my trust before you earn my business—especially when it comes to this precious addition to the family.
So the first thing I look for before deciding to make a purchase is third-party validation of the brands I'm considering.
Relying on My Sources of Influence
We all have our own sources of influence that are important to us. Idea Grove's CEO, Scott Baradell, has coined the term "influence continuum" to describe the phenomenon. With so many different information sources out there, we all cobble together those that have the most credibility for us.
And it's the job of brands—such as those who want my business—to identify and leverage the collection of sources that will have the most influence with buyers like me.
For me, the influence continuum includes:
For example, I bought a crib mattress that was certainly over budget for me, largely because one of my favorite Instagram influencers, Jenn Todryk, along with former Olympic gymnast Shawn Johnson East, recommended it. It earned validation from other sources that were important to me, such as parenting publications and certifying organizations, as well.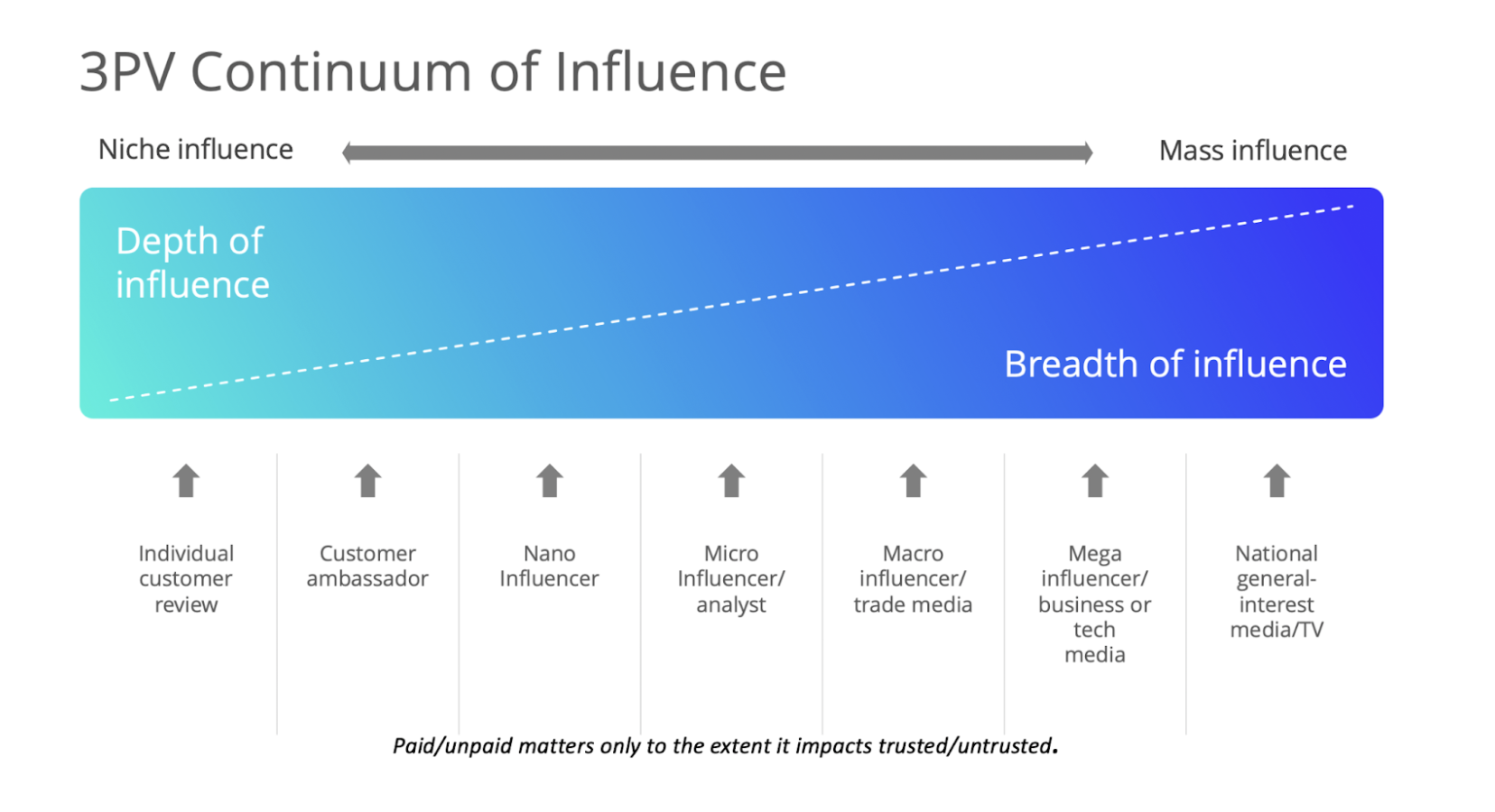 Third-party validation (3PV) continuum of influence
Building trust starts long before the buyer Buys
Like all buyers in a new market, my journey to determine which brands I do and don't trust for my little one began long before I became pregnant.
For most products, whether B2C or B2B, only about 5 percent of buyers are considered "in-market" (or, "now" buyers) at any given time. This means the most significant opportunities for brands to influence, educate and build trust is with the other 95 percent of their market—the future buyers.
The onus is on marketers to establish awareness and trust in their brands with these buyers well before the purchase. Doing that has the effect of accelerating every stage of the purchase funnel, as this graphic by Branding Strategy Insider illustrates.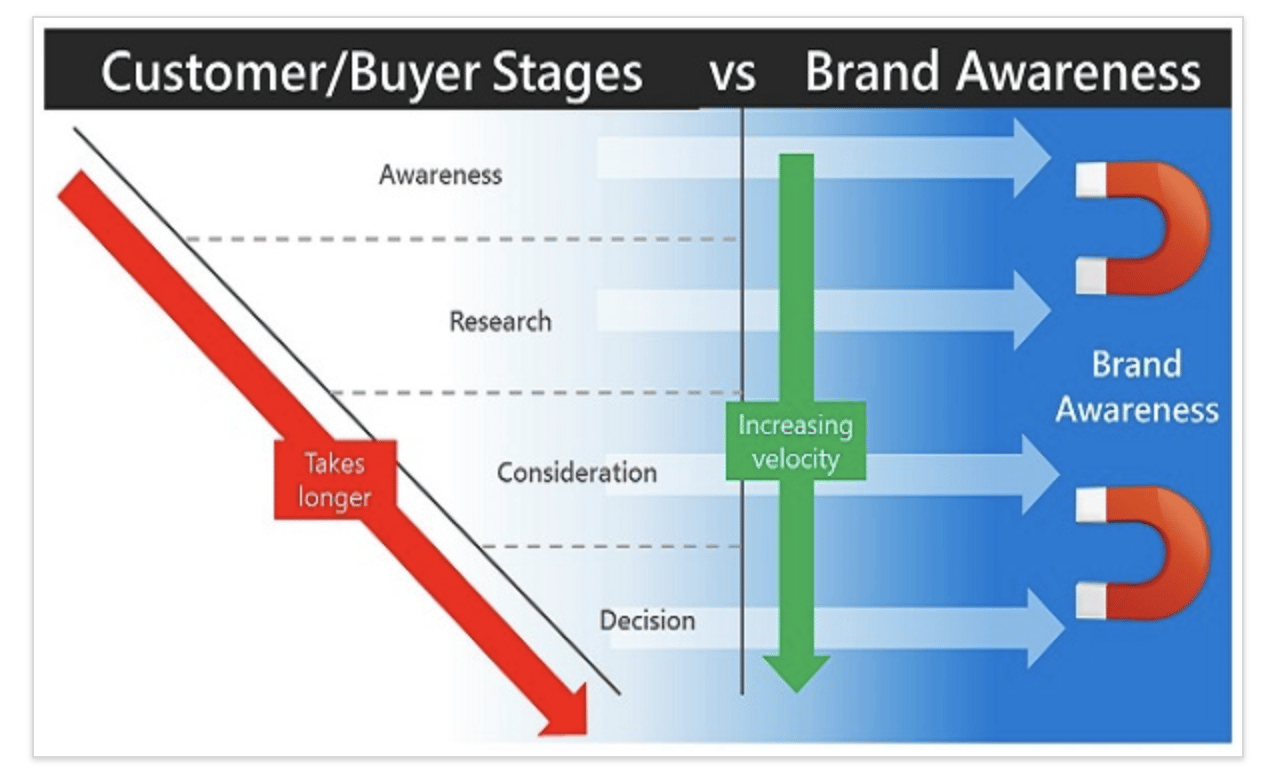 Well before I became pregnant, my husband and I knew we wanted to start a family eventually. I also worked as a nanny during college, and many of our friends already have kids. I was paying attention to brands and products—and what people said about them—long before I was ready to start buying these products for my own baby.
Many of the brands I'm evaluating or buying from now have been laying a path of what Scott calls "trust breadcrumbs" for years.
Anatomy of a Crib Mattress Purchase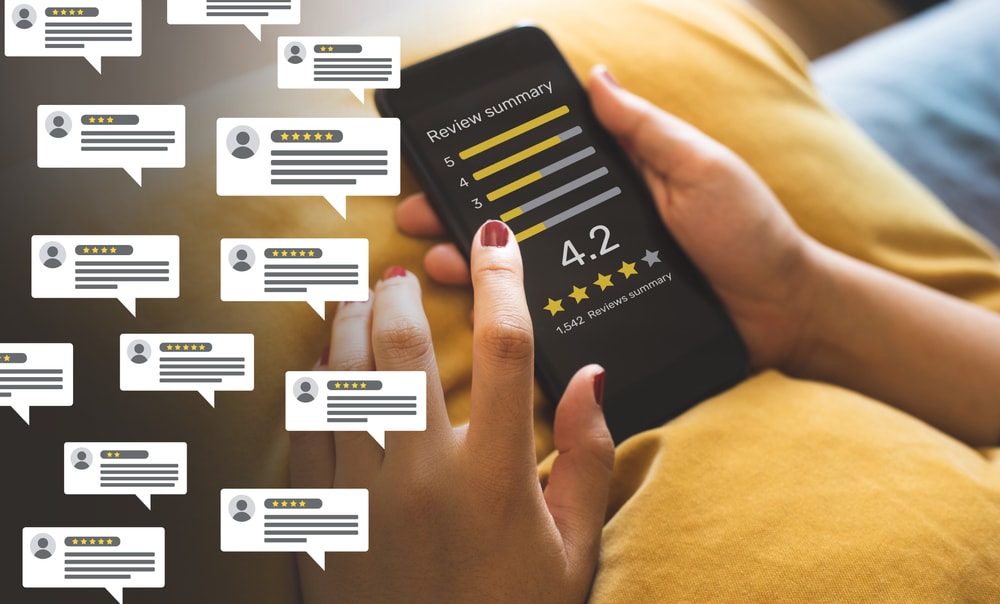 Let's go back to my aforementioned crib mattress purchase.
Well before my husband and I began planning for a baby, social media influencer Jenn Todryk shared a series of Instagram stories about the crib mattress she uses with her youngest. She shared the science behind what made the mattress breathable, waterproof, and washable—but her endorsement of the safety of the mattress is what appealed to me most.
Fast forward about a year and there I was, shopping for a crib mattress. Having forgotten the brand of mattress Jenn was touting, I Googled "safest crib mattress"—and what do you know? The mattress Jenn endorsed popped up first in search results—a strong trust signal for buyers.
And guess what? Parents Magazine gave the "Editor's Choice" award to the same mattress in an article titled "The 10 Best Crib Mattresses of 2022."
Additional Google searches led me to find this particular mattress had more than 2,000 five-star reviews on its own website (what are known as first-party reviews), plus a 4.9-star rating in Google reviews. Not too shabby.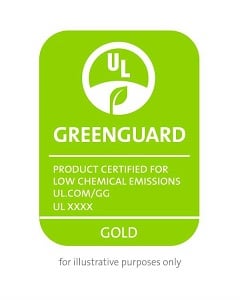 I also found in my research that the mattress was GREENGUARD Gold Certified. Did I know what this meant? Nope. But I discovered that it was a trust badge indicating that the product was safe for my baby.
Finally, I saw Olympian Shawn Johnson East provide a celebrity endorsement of the product—and I was sold.
Going back more than a year, I really don't think I would have thought that much about my crib mattress purchase if it weren't for Jenn Todryk. I might have just Googled "which crib mattress has the best price" to stay within my budget.
However, this particular brand leveraged the power of third-party validation—from influencers, celebrities, online reviews, media coverage, and certifying organizations—to first educate me on sleep safety, then earn my trust, and finally, earn my purchase.
Did the mattress cost more than I wanted to pay initially? Yes. But the brand convinced me that buying their product would give me one less thing to worry about as a new mom. And the value of that is priceless.