Search presence is important for any company to build brand trust. If you're visible in search results, customers will recognize your brand and see it as a trusted source. Why? Because people know that Google and other search engines do their best to deliver the most relevant and best quality results to searchers. (It's a neverending process; hence, Google's helpful content update, expected to go live this week.)
But what if your brand is new, or you're trying to break into a competitive industry? You can't rely on high-traffic keywords—which are generally highly competitive—to bring you the visibility you need. What are known as long-tail keywords are essential for expanding your search presence and reaching your target audience.
Understanding the Long-tail in SEO and Marketing
Let's start with the basics: we'll first discuss what long-tail SEO is, and what it is not.
Long-tail SEO focuses on search terms with relatively low search volume, often indicating that users have a highly specific intent in their search. It derives from the broader concept of long-tail marketing, coined by Chris Anderson, a writer for Wired Magazine.
Anderson posited that for online marketers, products that have a low sales volume could collectively earn a higher market share than that of the comparatively few high-volume products, because the internet allowed for unlimited online "shelf space."
A frequent mistake we see online is people defining long-tail SEO by the length of the keyword. For example, some marketing bloggers suggest that long-tail keywords are phrases made up of three words or more.
This is not always the case.
Why? Because we're not talking about just long keywords, but about long-tail keywords. They got their name from their position on the "search demand" curve – a curve showing how often each keyword from a group of keywords, has been searched for in a given period of time.
Here's a great illustration of a search demand curve from Semrush: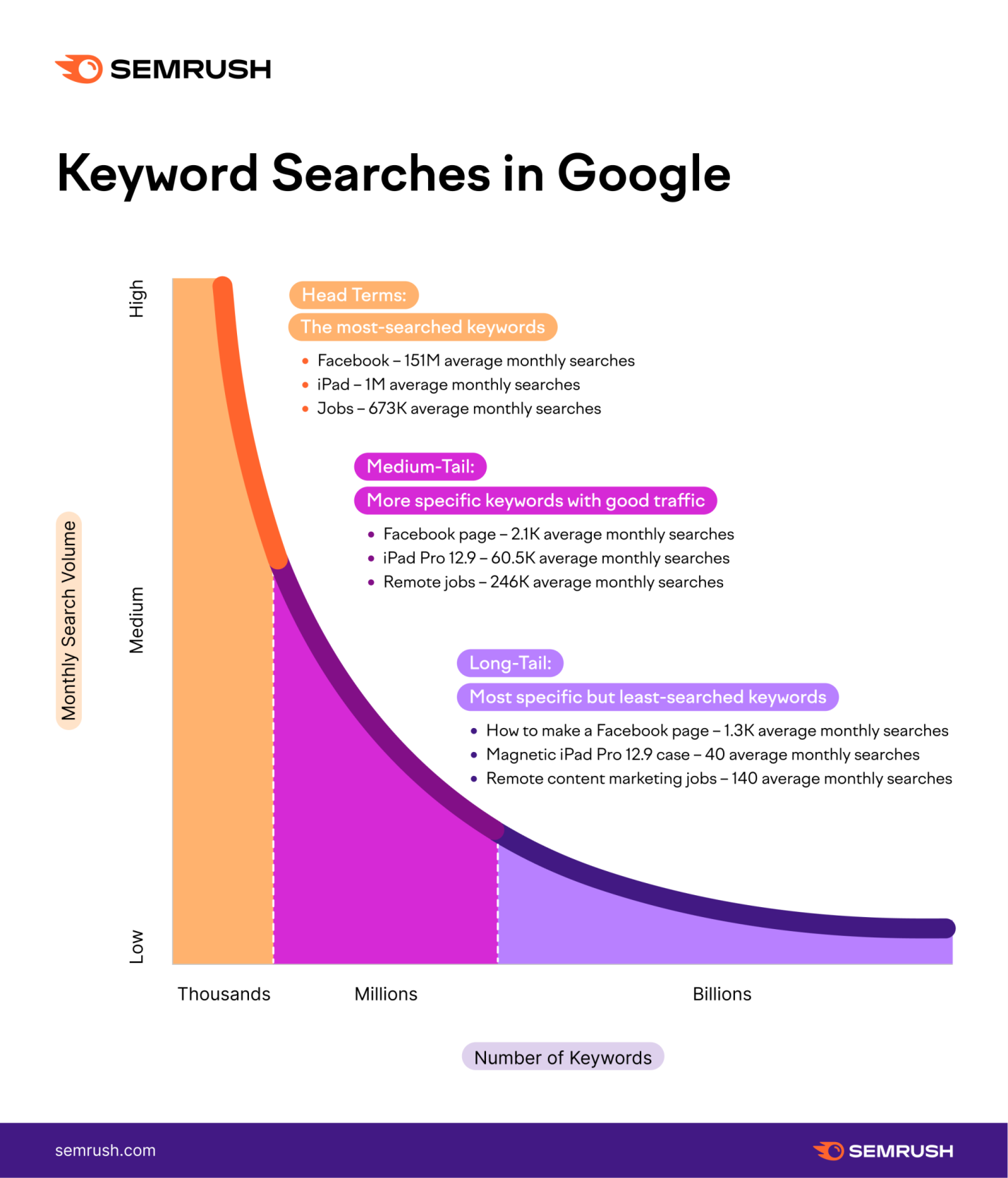 The above illustration can also help us understand why long-tail keywords are usually long search queries, unlike head terms ("Facebook", "Jobs", etc.) which are usually short and made of one or two words. That's because the longer a query is, the less likely it is for people to search for that exact query with that exact combination and sequence of words.
However, it all comes down to popularity. Some one-word keywords (like "chromide" and "senstone") get less than 100 monthly searches while other keywords which are five words or longer (like "map of the United States" or "how many teaspoons in a tablespoon") get hundreds of thousands of monthly searches.
Now that we know what long-tail keywords are, it's time to answer an important question: why should you use them?
Each long-tail keyword receives only a few searches. This means that they are less competitive and easier to rank for than short-tail keywords.





Long-tail keywords tend to be very specific. This means:
The topics are easier to address, which means creating content for them is more straight-forward (like creating a blog about scuba diving in general versus creating a blog about the equipment needed for nighttime scuba diving).

People searching for them already know what they want. This is a big one, because the right long-tail keywords offer higher conversion rates than other keywords.
There is a very large number of long-tail keywords out there (billions, as opposed to the thousands and millions of head keywords and medium-tail keywords respectively). This means they can be relatively easy to find when doing

keyword research

.





Long-tail keywords make up the vast majority of total search volume (around 90-95% of all monthly searches on Google are for long-tail keywords, whereby each long-tail keyword gets an average of 10 searches or fewer per month). This means the market is ripe for picking! All you have to do is find the right long-tail keywords for your business and create content for them, and you'll be on the fast track to getting new, organic, high-quality traffic.
How do you find long-tail Keywords that will work for your business?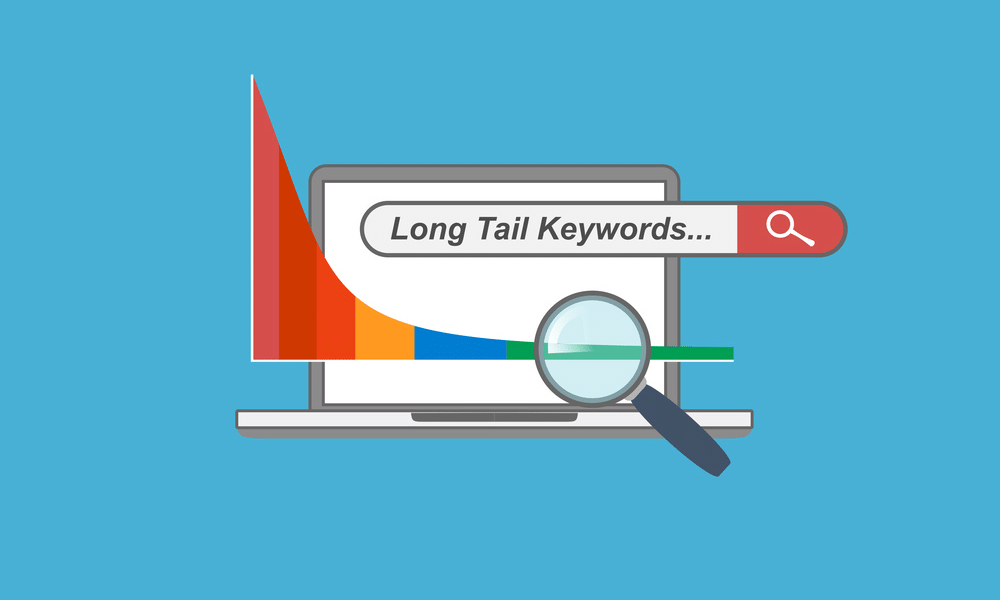 There are many ways to find good long-tail keywords for your business that aren't too competitive and that offer high conversion rates. Some of these methods are free and usually require some time and effort on your part; others are paid and can make your life easier.
Here are some of our top picks:
1. Google (Free)
The search engine king. The holy grail of SEO. If you want to rank high on Google using long-tail keywords, a great place to start would be Google itself. It offers many features that you can use to find relevant keywords, such as:
Autocomplete. Start by entering keywords related to your business. Google will then automatically suggest search queries for you. The suggestions themselves can be great keyword candidates. Here's a simple example: When I type in "snorkeling," I get the following general suggestions. They're good, but we can do better.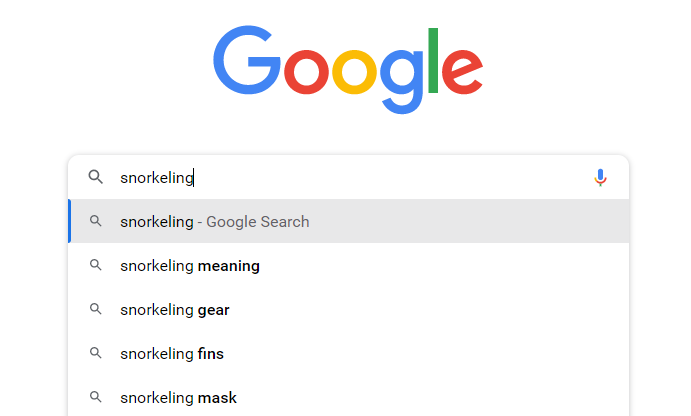 If we
add
more details, we start getting suggestions that are closer to the long-tail. Here are some medium-tail suggestions: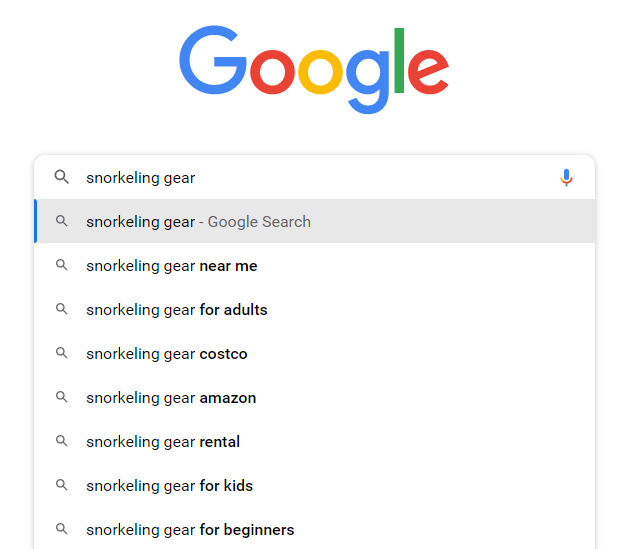 And here are some long-tail keywords (note how specific they get):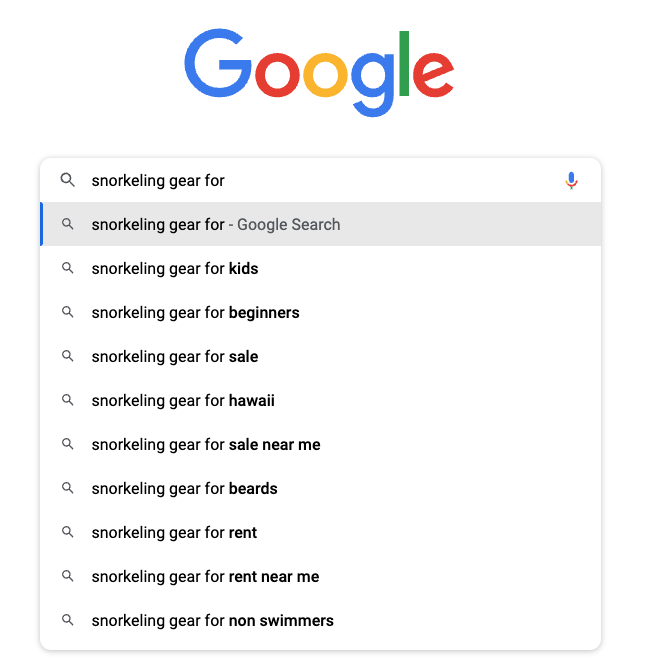 People Also Ask. Another great built-in tool is Google's "People Also Ask" box, which shows you what search terms were used by people who were looking for similar things. Scroll down a bit after searching for something, and you'll quickly find it:

Searches Related To. The final built-in Google tool

you can use

is the "Searches Related To…" box, which you can find somewhere near the bottom of the results page. Simply search for a term on Google and scroll down until you find the "Related Searches" section where you can find inspiration for your own keywords:

2. Online Forums (Free)
You can't go wrong with online forums – especially if you know your market well and know which online communities are active. Just go to Quora, your niche's Subreddit, or another forum where you already know that the people most interested in your industry go to look for answers. Then start observing. Take note of what's being asked. Focus on trending, top-rated, and new discussion topics.
3. Soovle (Free)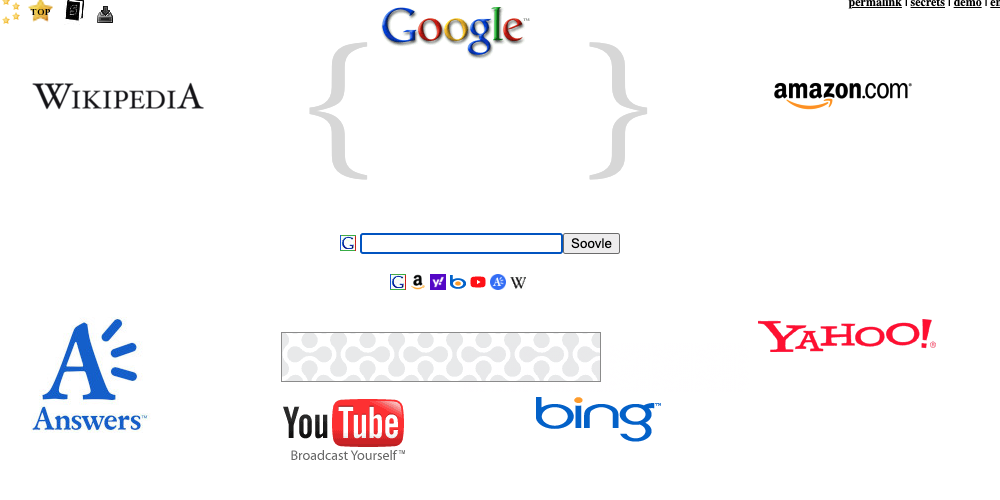 Soovle is a tool that collects keyword suggestions from Amazon, Wikipedia, Ask.com, and YouTube. This means it can dip into databases that other tools don't search through, and it can offer keywords that are off your competitors' radar. Plus, it's free! Since it costs almost nothing in terms of effort and resources, Soovle should definitely be in your toolkit.
4. AnswerThePublic (Freemium)

Answer The Public is a keyword research tool that generates question-focused keywords. It automatically scrapes the "People also ask" suggestions of Google.
It runs on a freemium model, so you can get started without paying anything, but you'll need to subscribe to their services if you want to access their full range of features.
5. Semrush Keyword Magic Tool (Free trial)
The Keyword Magic Tool developed by Semrush is very easy to use and can generate thousands of keywords in seconds.
You can try it for free. If you're willing to give Semrush a chance, you'll get access to many other keyword tools they've developed that will help you find long-tail keywords (such as the Topic Research Tool, which helps you find topics closely related to a keyword, and the Keyword Gap Tool, which reveals keywords that your competitors rank for but you don't).
6. Ahrefs' Keywords Explorer (Paid)

Simply search for any word that defines your niche in Ahrefs' Keywords Explorer and use the search volume filter to instantly see thousands of long-tail keywords. They even have features specifically to help you find the least competitive keywords, and to find question-focused keywords.
Ahrefs also offers Site Explorer, a tool that helps you see what long-tail keywords your competitors are ranking for, so you can use that to gain an edge over them or to counter any edge they have over you. As with many others on the list, Ahrefs' tools run on a freemium model.
How to Use Long-Tail Keywords to Improve Your Search Presence
Long-tail keywords are great, but they don't work in a vacuum. You need to use them the right way to really reap their benefits. Here's how to use them effectively:
Make Sure Your
Buyer
Personas Are in Order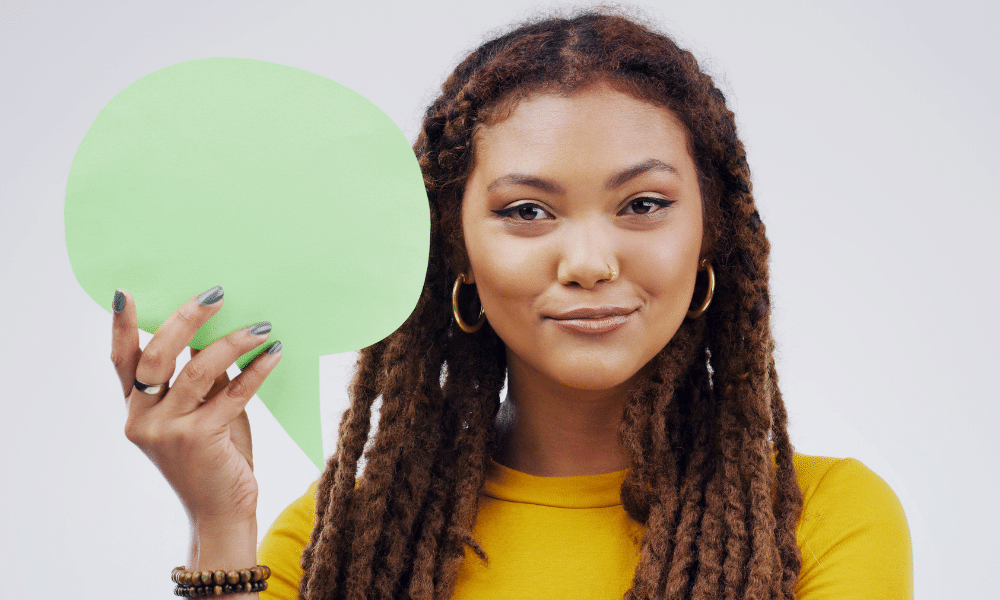 Having buyer personas – detailed descriptions of who your customers are, their pain points, their budgets, their online habits, etc. – is essential for a wide range of reasons, and your marketing efforts are incomplete without them. That includes your long-tail keyword strategy.
With a good understanding of your customers, you can find keywords more effectively (like through online forums), and you can better use the keywords you've already found. How? By targeting customers at every step of their buying journey.
Let's continue with the above snorkeling example. Imagine you sell snorkeling gear to snorkeling enthusiasts (B2C). It's safe to say that people don't just randomly feel the urge to buy snorkeling gear. They go through stages:
Not knowing anything about snorkeling

Learning about it and becoming interested in giving it a try

Going for a fun dive and enjoying it

Renting equipment so they can dive more frequently

Buying equipment so they don't have to rent from a diver center every time they want to snorkel
With that in mind, you can now search for long-tail keywords related to each of those stages and use that to create a lot of content targeting people at every part of this journey. You can write blogs with the following titles (in the same order as the above stages):
Snorkeling 101: Everything you Need to Know

Why You Should Snorkel: 5 Great Benefits

Read This Before Your First Fun Dive!

Tips for Renting and Maintaining Snorkeling Gear

All The Equipment You Could Ever Need for Snorkeling
You now not only have a lot of ideas to address, but you also have plenty of audiences to target.
Understand Your Own USP
Your USP is your unique selling proposition. It's what you bring to the table – and what your competitors do not. Just like how your USP is your bread and butter when it comes to revenue, it should also be your top source of content.
With so many long-tail keywords, it can be easy to create content for the wrong keywords. When choosing a query from your long-tail keyword list to produce content for, keep the following in mind: you should generally care more about relevance to your business than simply generating traffic.
Avoid Keyword Stuffing
With long-tail keywords, we suggest following the same best practices that generally apply to other sorts of keywords. Keyword stuffing is a big one, and you should strictly avoid it.
Keyword stuffing basically means using keywords in unnatural places just so you can fit them on a webpage for Google to find. That doesn't work, because Google's algorithms are smart enough to detect that. Instead, you should sprinkle long-tail keywords throughout your webpage, modifying them slightly as needed so they blend seamlessly with the rest of your content.

If you're writing a blog post, for example, you should strategically place the long-tail keyword in the title and in some headers and subheaders. Also, use it in the first paragraph. But, after doing that you can just write naturally and focus on providing value to the reader.
Make A Running List of Great Keywords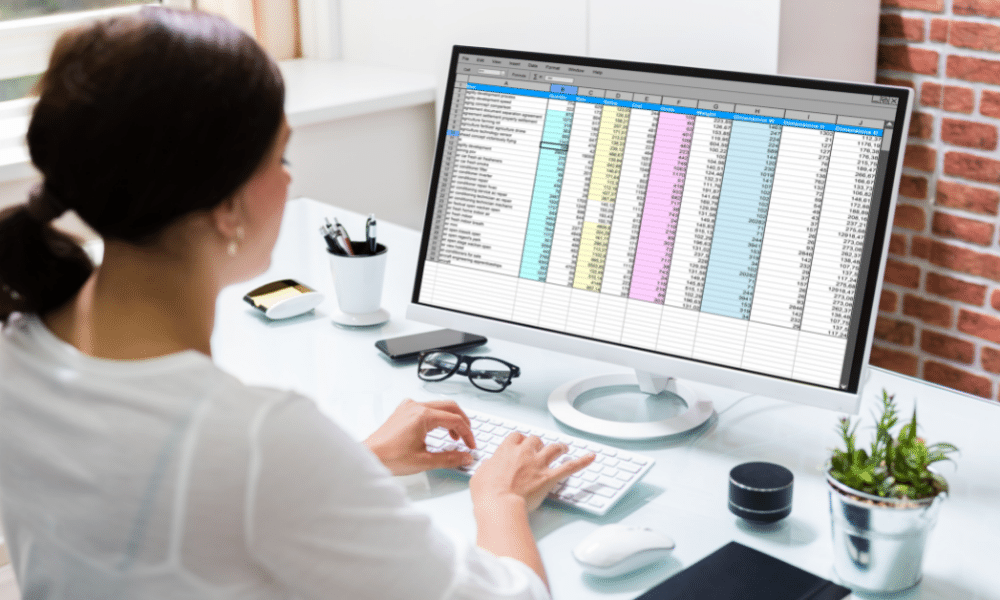 If you come across a large number of good candidates when searching for long-tail keywords (which is likely to be the case if you follow our advice above), then that's good news! Create a list of these keywords and work consistently to create related content.
As you research for your new content piece, you'll likely come across more useful keywords. If you keep adding these to your keyword list, you'll never run out of ideas for new content.
Control And Adjust
Monitor your success with your keywords. Look closely at your traffic and engagement rates. This will tell you how many people you are attracting and how well your content is answering their queries. Here are some metrics to look out for:
If your website traffic is too low, try targeting broader keywords that are searched more often.

If your conversion rate is too low, try targeting customers at or near the end of their buyer journeys with your keywords and content.

If your bounce rate is too high, work on improving your content to make sure that it actually addresses your web visitors' needs.
Final Thoughts
Long-tail keywords are an extremely valuable tool, and if you're not using them, you're missing out. They can be especially useful if you're still starting out, because they can give you an edge over well-established competitors by helping you reach specific niches and audiences. This in turn will increase your search presence, and therefore brand trust.
Best of all: there are many free tools you can start using today to find great keywords which will decrease your advertising costs, increase your organic traffic, enhance your conversion rates, and contribute to your bottom line.