Before your website can generate sales, it must first generate trust. I recently asked entrepreneurs, marketers, web designers and communicators for some of the ways they build website trust through website design and user experience. Here are some of their answers.
To better organize these insights from web design agencies, UX firms, e-commerce marketers and others, I've arranged them into five categories—Website Strategy & Messaging, Website Design & UX, Website Content, Website Third-Party Validation and Website Trustmarks. You can jump to any category or piece of advice by clicking on it in the list below.
I've also added links to additional resources (most from the Trust Signals blog) so you can deep-dive into specific aspects of trust-centered web design.
And now, 68 tips for designing a website your visitors will trust:
WEBSITE THIRD-PARTY VALIDATION
WEBSITE DOMAINS, CREDENTIALS AND TRUSTMARKS
WEBSITE STRATEGY & MESSAGING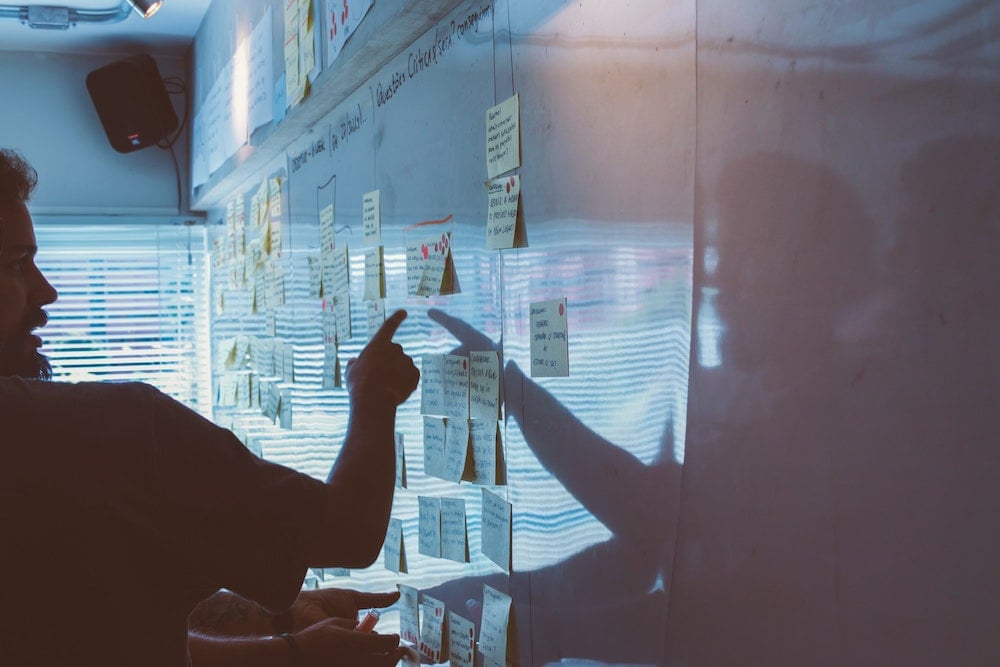 Know your audience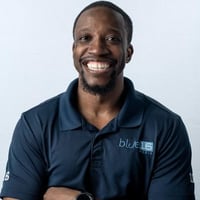 Know your target market, and create your avatar. Those are the biggest things that will direct the design of the website, the user experience and the website copy, when we as marketers and marketing leaders start to understand who we're communicating with. So many times we do things because they're popular or because we think that they'll work rather than actually engaging and having a conversation.
Gresham Harkless, founder of CEO Blog Nation, part of Blue 16 Media
Develop a consistent look and message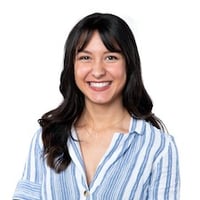 My number one suggestion for building a website that your audience will trust is consistency of brand, tone, and message. It's important to maintain the same language and image style, tone of voice, color scheme, and overall message throughout your website. Changes in these core components could confuse your audience and indicate a shift in personality. This is something you definitely want to avoid. Building trust means sticking to the same tone of voice and overall message that your audience has gotten used to.
Sharon van Donkelaar, CMO at
Expandi
, a B2B SaaS for Linkedin marketing
Create a shared vision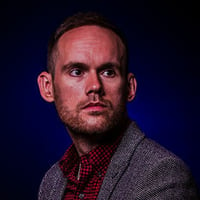 A new website project will have a lot of different inputs, so it's important to ensure everyone's strategy is aligned from the start. We first try to understand the end goals of the business and its audience, and create a design that meets these goals. Our team consists of developers, designers and marketers who can all approach a project with different perspectives, so it's essential that they work collaboratively and understand what the other is trying to achieve. Every element of a website will contribute towards the user's trust.
Sam Orchard, manager director at Edge of the Web, a digital agency
Tell a complete story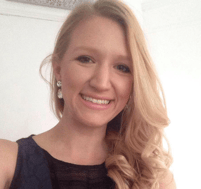 The brand storytelling process must include what problem you're solving, the rising and falling action, and how your business is making the consumer's life much easier. It has actually been scientifically proven that when the human brain hears a narrative structure, it connects emotionally and makes the person feel the story. This creates a trust level that pays off every time.
Blaire Brown, brand strategist
Present a social purpose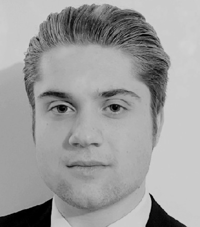 For users to really engage with the content on a website, the brand needs to demonstrate purpose. Since March 2020 consumers have begun to value the ethics of a brand by 62% more than they did before the global pandemic. Showing on the website that the business is demonstrating things like Corporate Social Responsibility (CSR) is vital at the moment to assuring customer trust.
Show empathy as we come out of the pandemic
Never before has communication had the power to help society in the way that it does now. Words are part of the healing process and we can see which leaders/brands/sites are doing the best job everyday with messages that touch not only the mind, but also the heart/soul. There has never been a more important time to provide accurate and empathetic communication with transparency, truthfulness and timeliness. It is inappropriate now to appear tone deaf in any way to this crisis.
Paige Arnof-Fenn, founder & CEO, Mavens and Moguls
Find out what works with testing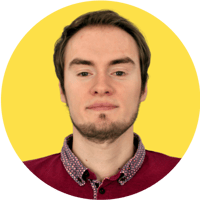 The best advice for building trust on your website would be to test it thoroughly with your target audience. This applies to prototypes when building or redesigning websites, as well as designs and mockups for subtle changes to existing pages. There's a ton of examples of trust-building features out there, but ultimately the biggest mistake you can do is copy solutions that worked for others. These solutions are not "one size fits all"
Dawid Zimny, product manager at Nerd Cow, a U.K.-based agile web agency
WEB DESIGN & UX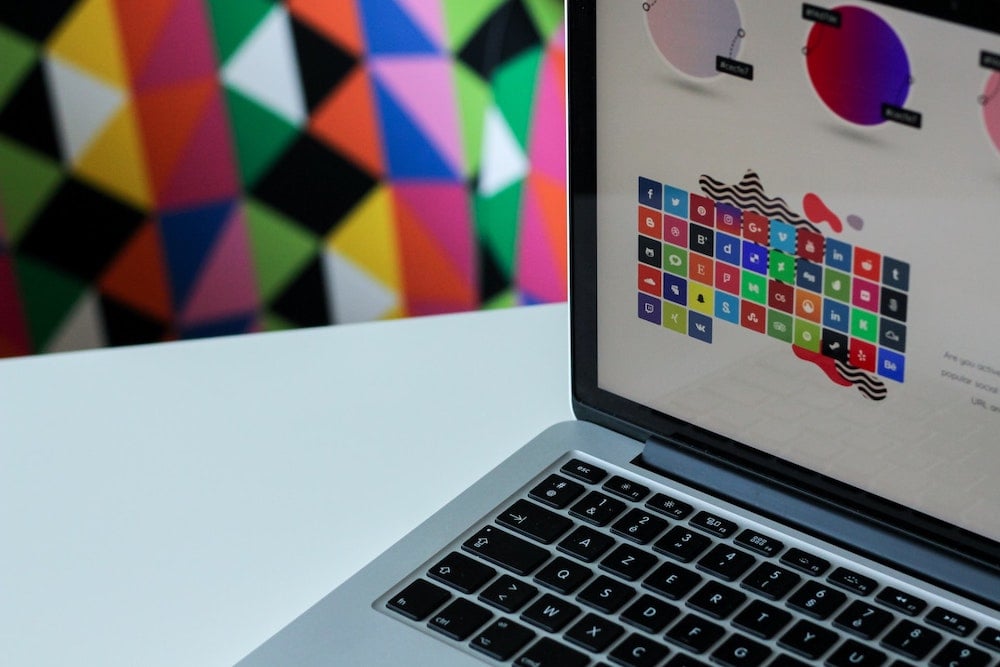 Make visitors feel comfortable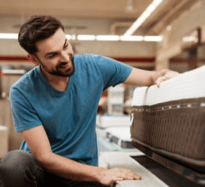 An overall good feeling. Images should be clear, things should be organized, and people should just feel good when they are visiting your website. Create something that feels good to you and test it out on people you know and trust. Have them navigate to your site and record their reactions immediately. These comments can really help you figure out how you can build a quality, trusted website.
Chris Moberg, founder of Slumber Search, a popular sleep blog
Additional resource: Does Your Content Make Your Website Visitors Feel at Home?
Invest in quality design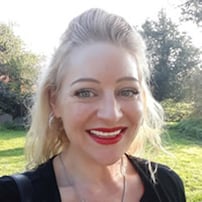 If the site looks cheap or badly executed – in terms of poor or out-of-date design, an obvious template, poorly matched colors or a hard-to-read font, it implies that the company didn't put a lot of thought and/or funds into it and so they don't think it is important, or perhaps are not going to be around long. This doesn't inspire confidence in the visitor.
Polly Kay, senior marketing manager at English Blinds, an online retailer
Additional resource: Without Professional Web Design, Your Customers Will Consider You an Amateur
Design with mobile visitors in mind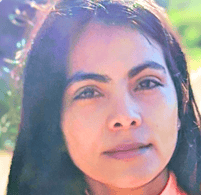 The best way to build a website that visitors trust is to make sure it's mobile-optimized. People are now dependent on their phones and don't have time to open their PCs just to browse. Create a mobile-friendly website to reach a wider audience and don't forget to test how it looks on mobile, tablets, and other browsing devices your visitors use. Two notable benefits are faster speed and an increase in average time on site.
Valentina Lopez, co-founder of Happiness Without, a resource for exploring the outdoors
Prioritize visitor security
The best way of building a website that visitors trust is to prioritize cybersecurity. Make the protection of your website a top priority. Update the apps, themes, and plugins on your website. Check public blacklists to make sure your site isn't on it, and search your site for malware or malicious software on a regular basis. If something is discovered, fix it as soon as possible to ensure that your visitors' security is not compromised.
Daniel Velez Vasquez, CEO, Home Security, a resource for home security services
Don't be overly aggressive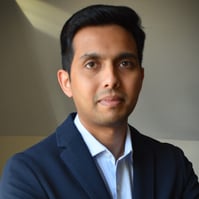 One of the best ways to build trust with the user of a website is by not being aggressive about the goal you want to achieve from a business perspective, such as promoting a discount code on all the pages on the site. It can straightaway give an impression that the website is all about sales or trying to benefit from the customer visit rather than the customer themself benefitting from visiting the website.
Rahul Mohanachandran, co-founder of Kasera, a U.K.-based furniture comparison platform
Be reasonable with pop-ups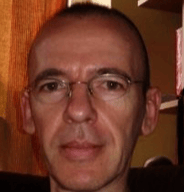 It is really annoying for the visitor when spam obstructs free access to content. The majority of website users are comfortable with the reasonable use of pop-ups and ad space. Simple changes, such as not displaying pop-ups to returning users, will help keep visitors on your site longer.
Dusan Stanar, founder and CEO of VSS Monitoring, a technology resource
Show real people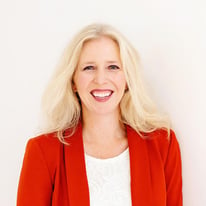 A website that shows real people helps build trust. I recommend to my clients that your website show real people that are the client's ideal customer—not models, but the everyday person—throughout their website. Always include a picture of the CEO, website owner, or employees on the About page. People want to know who they are working with or for and to picture working and talking with them.
Jessica Rhoades, owner of Create IT Web Designs, a digital agency
Create a personalized experience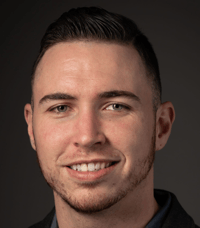 And adding smart or personalized content to your website (we do this through the HubSpot CMS) can make the visitors experience on your website one that they won't quickly forget. By calling them out by name, company name, or referencing their industry, you can really catch their attention and build a lasting relationship. The name of the game in website experience and trust is ease of use and personalization.
Dustin Brackett, CEO and founder, HIVE Digital Strategy
Additional resource: The Man Behind the Curtain: Personalization, Privacy and Trust
Use a chatbot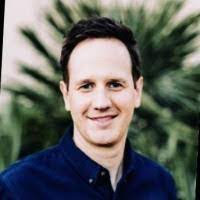 One of the main things you can do that both establishes a brand voice and contributes to an overall great, trust-building user experience is implementing a chatbot. This'll help answer customer questions almost immediately, rather than have people waiting on hold for a customer service representative. It can also set the tone for future interactions consumers have with your brand. At the same time, this should not replace person-to-person customer service entirely. That option should be readily available on your website.
Ryan Gould, VP of marketing at Elevation, a B2B marketing agency
Invest in custom illustrations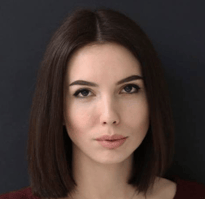 Customized illustrations help your website visitors to stay longer and be more likely to complete a purchase or order a service. Stock illustrations disturb users, so they ignore them. I advise using only customized graphics that will easily interact with all sorts of users and convey a friendly attitude.
Anastasia Diachenko, CEO at Cadabra Studio, a design and development agency
Put site speed first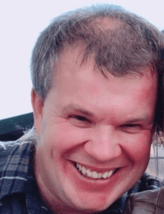 Websites must be rooted in speed. There are websites that rely too much on third-party website builders which makes their sites slow to load. Know that if your site banks on this, you lose your credibility.
Marques Thomas, CEO and founder of QuerySprout, an online product Q&A platform
Additional resource: Why Slow Page Loading Will Lose You Customers Fast
Show your value quickly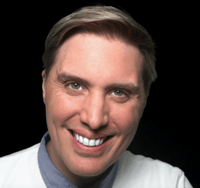 There is nothing more frictionless than typing a question into Google and instantly finding the best answer. In an increasingly crowded digital landscape, discoverability and trust are more important than ever. This is key to building a website: to show potential customers that you are the best solution for what they are looking for and quickly. But how to achieve this? Aim to give searchers the most comprehensive information you can in the most easily accessible and digestible format possible. And, of course, make sure your website is secure and fast.
Alexander De Ridder, co-founder of
INK
, a content technology company
Make the navigation intuitive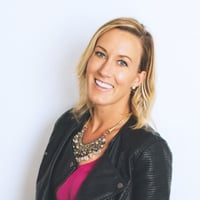 A website ... has to be intuitive and easily lead users through the information in a visually appealing way ... The planning and testing stages are so important when creating a site because you have to figure out when and where a user will want the next bit of information or be introduced to a link to another page.
Katie Fellenz, head of marketing for Trust and Will, an online estate planning company
Additional resource: Navigating Your Way to Trust—and Conversions
Avoid unnecessary bells and whistles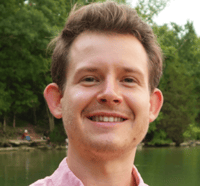 New and unusual navigation might catch initial attention, but when it is difficult to use, it will ultimately frustrate the user and deter them from following through with the purchase.
Tyler Forte, founder & CEO of Felix Homes, offering low-commission home buying
Be functionally consistent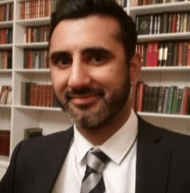 Strive for functional consistency, meaning that all visuals reflect the same function across the whole design—e.g., all green buttons will lead you to the next part of the process.
Vishal Mavadia, managing director, Rapid Visas, a U.K.-based visa agency
Make it beautiful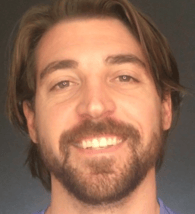 Since trust is an unconscious feeling, we are wired to trust beautiful websites, just like we commonly trust beautiful people. You should make your website beautiful and user-friendly and pay attention to every detail, including layout, typography, images, consistency principles, and more.
Chad Sakonchick, founder at BetterLegal, which offers business formation and entity management
Make it easy to scan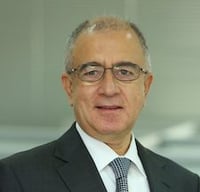 Make sure your site has clean aesthetics. You should include plenty of white space, use legible fonts, and break up long chunks of text with headings because users don't read the information on webpages but scan it. And you should also add high-quality images and graphics that don't look stocky and can grab users' attention.
Mian Muneer Ud Din, managing partner for Beaufort Associates, a management consulting firm.
Respect visitors' time with a one-page website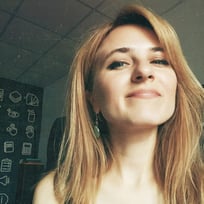 In today's information space, there is a struggle for the reader's attention. We are overloaded with information. Given the high information noise, the superficiality of our knowledge and the human desire to save time and mental resources, consider creating a one-page website with a clear message. The site should demonstrate your respect for users—that is, let them know that you don't want to waste their time.
Tatiana Gavrilina, content marketing writer for DDI Development, a software development company
Provide multiple communication channels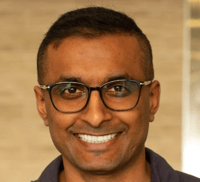 A website design element to consider when looking to build visitor trust is having multiple channels of communication. Customers want to get in touch with you using different toll-free numbers in different parts of your funnel and emails. Also, assign dedicated customer support agents for specific departments which handle various aspects of customer service. For example, shipping inquiries are assigned to a specific team of agents, billing concerns to another team, and refunds/returns to another team to enhance efficiency and faster response times to customers. Additionally, enable SMS customer support to enhance better ways for customers to get in touch with your customer support teams. Having all of the above communication channels displayed on the website, available for visitors to access at any time, is an essential component of a well-designed website.
Ashwin Sokke, co-founder of WOW Skin Science, a vegan beauty brand
Additional resource: What Your Website's Contact Page Says (or Doesn't Say) About You
Don't ask for personal data too soon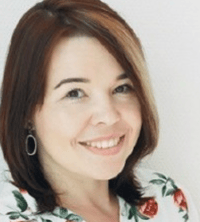 A great point to start is considering the Nielsen Norman Group's pyramid of trust. From baseline relevance up to sensitive information, none of the users' trust needs should be neglected. Give before asking; any demands (such as for personal data) should be made only after trust is achieved.
Elena Ruchko, head of digital marketing at DAXX, a design and development agency.
Always give your visitors a way out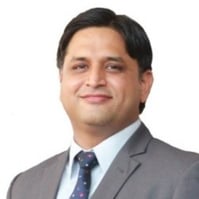 Every organization wants their customer buyer's journey to be smooth on their website. Transparency in communication with the customer is key. Be honest with them and display disclaimers, terms and conditions clearly and always give your visitors a way out if they do not choose to continue.
Avinash Chandra, founder and CEO, BrandLoom, a digital consultancy
WEBSITE CONTENT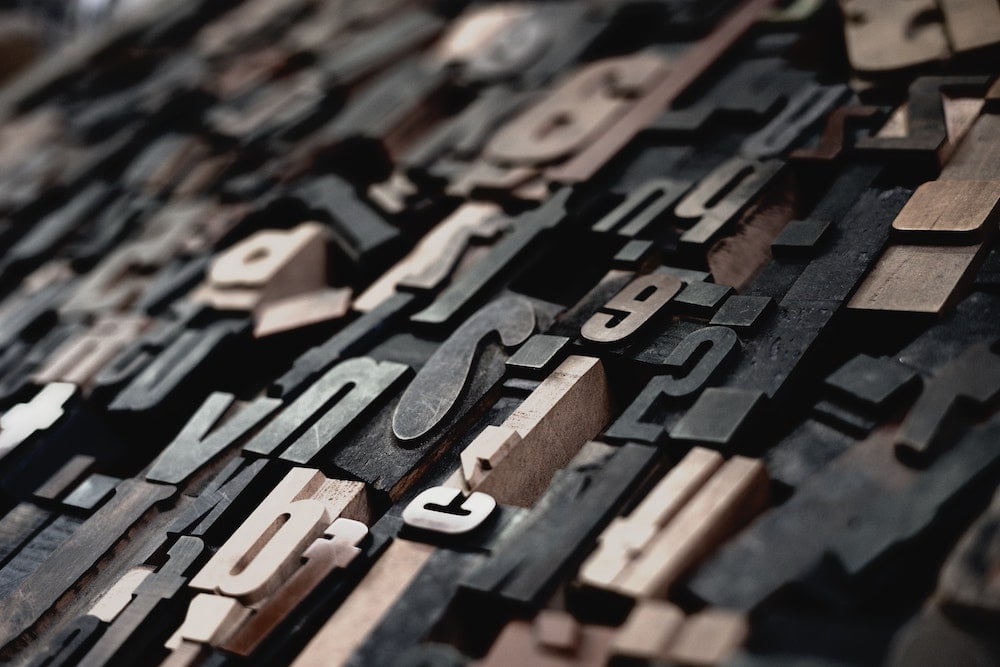 Welcome visitors to your site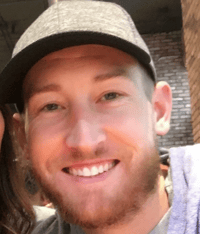 I show my face and include videos of myself welcoming our clients to our site and who exactly they will be working with.
Doug Hentges, founder & owner of DH Home Solutions, a Dallas/Fort Worth home-buying company
Use second person to draw in your audience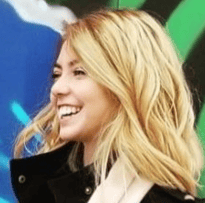 We focus on B2B sales but our customers tend to be mom and pop shops. Using 'you' or 'your business' works well to build trust with our customers since they tend to have smaller or independent businesses. We aim to empower them with our copy by providing an image of how our products can help their business and using the second point of view is quite effective for this.
Carla Rodriguez, marketing coordinator for Wiz-Tec Computing Technologies
Write the way your audience speaks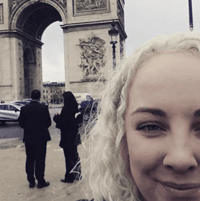 The copy should reflect the audience. It should be written in the way your target audience speaks. It should draw on their pain points, interests, values, and desires. In other words, it should really speak to them. This gives them a feeling of, "Ooh this brand gets me. I like them. I trust them."
Kelly O'Hara, founder of Copy Goals, SaaS and B2B content marketing company
Update your content frequently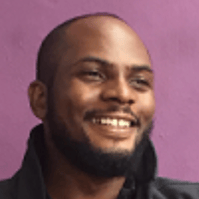 Update your website often. If a site looks abandoned, people will worry that their purchase may not be fulfilled, among other things.
Daniel Ndukwu, co-founder of UsefulPDF, which makes it easier to work with PDFs
Additional resource: Are You Updating Your Website's Content Frequently Enough?
Connect your values to customer pain points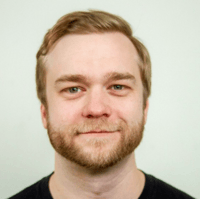 Do customers typically complain about dealings they've had with slow, unresponsive competitors? To build a website that visitors trust, acknowledge their concerns. Express your values to indicate how important customer service is to you. The customer will feel as though their concerns and sticking points were addressed without even having to ask.
Devin Schumacher, founder of SERP, a digital agency
Use Google's E-A-T guidelines in content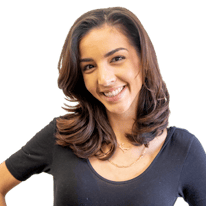 It is imperative to incorporate Google's E-A-T (Expertise, Authoritativeness, and Trust) guidelines. Expertise can be found through the creator of the content. Authority can be established through the content itself. Trust can be curated through the content creator, the content itself and the user experience. These are what define your position to speak in the industry and be heard by your audience.
Katelyn Perez, SEO specialist, Tandem Buzz
Avoid careless mistakes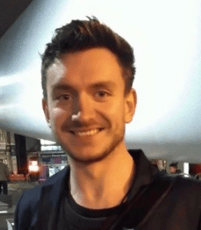 Ensure that there are no grammar blunders or spelling mistakes; it seems minor but improper communication can immediately lose credence.
James Dyble, managing director, Global Sound Group, a music promotion agency
Show off your team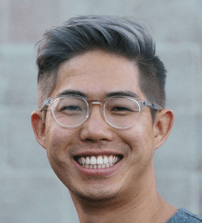 Regardless of your company's size, make sure you have a "meet the team" page; if your company is big, fill it with key and client-facing personnel. Consider putting the faces of the employees on key pages for familiarity, such as the blog, services, and contact pages.
Brian Chung, CEO & co-founder of Alabaster, an art and faith publishing company
Additional resource: Want Your Website Visitors to Trust You? Show Them Your Team
Be concise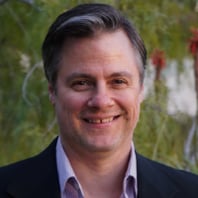 Watch out for redundancy. You don't need two contact us links on one page.
As for copy: cut, cut, cut! Don't have winded and distracting text blocks that will just confuse the reader. Keep it short and sweet. Less is more.
Tony Mariotti, CEO, RubyHome, a California realty company
Link to LinkedIn profiles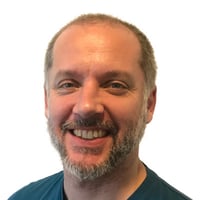 Put links to your team members' Linkedin profiles on your About page. Make it easy for your website visitors to look you up and verify that you are who you say you are. Make it easy for them to build trust.
Luka Maras, CMO at Flipkod, a software development and website strategy agency.
Share knowledge to show you care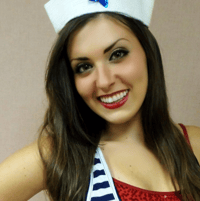 Blogs aren't just for SEO. They should give your customers tons of value, entertainment or education. While you may think you're giving away "free" information, this content will show customers that you genuinely care about them, and that means more business.
Amanda Kostro Miller, copywriter
Additional resource: The Tao of Thought Leadership Marketing: Be Desireless, Be Excellent and Be Gone
Add a personal touch to your blog pages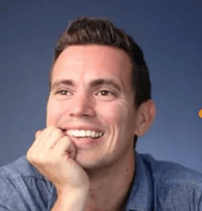 Many readers find your website through your blog articles. The problem with this is that it's easy to move on while never interacting with your brand. I like to combat this by including a brand developing image in the sidebar. If you go to one of our articles like this one, you'll see on the right side a image of myself with my kid. When we included this one image in the sidebar, we found our conversion rate of visitors to email subscribers doubled from 0.7% to 1.5%.
Dave Chesson, Kindle marketing jedi, Kindlepreneur
Don't be afraid to be vulnerable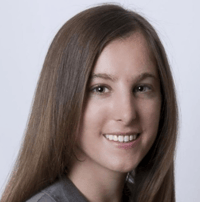 Write copy that is genuine and based on your personal experiences, and don't shy away from sharing your lows and your highs. People trust real people and real stories, so the more they see you and your experiences in your website, the more they will gravitate to you and trust you.
Stacy Caprio, founder, Her.CEO
Deliver the content you promise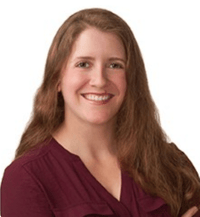 Writing great content is a lot like interacting with people in real life: people can tell when you're faking it. Be truthful and straightforward with your readers. Write headlines that inform them about what you're going to talk about and deliver on that promise. Don't use clickbait titles that trick or mislead visitors — that's a surefire way to drive them away.
Casey Crane, SEO content manager at CodeSigningStore.com, which offers code signing certificates for developers
Use video tutorials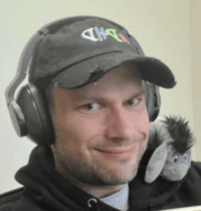 Something we do to increase trust is provide product tutorial videos on our product pages. We sell live feeder insects to reptile owners, and we ship them through the mail. Naturally, this stimulates a lot of questions from curious people. So we created videos that help show potential customers what the process is like to receive live crickets in the mail. We show them how to open the package, and how to create a temporary home for the crickets. This reduced our incoming emails by nearly 40%.
Jeff Neal, The Critter Depot, an online retailer
Create descriptive CTAs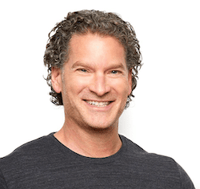 Design an aesthetically pleasing CTA button that will stand out on your homepage, and include enough relevant information to let your potential customers know what they'll gain from clicking through. That relevant information is key to transforming your CTA button from a marketing tool into a one-two punch that builds trust in your website and your company through education.
Bill Glaser, CEO of Outstanding Foods, celebrating plant-based foods
Don't hide your pricing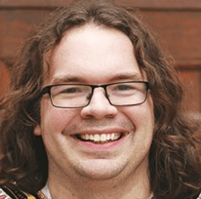 Essential information about your business should be freely available online. These days people don't like having to fill out a form or make a call in order to get a pricing quote, for example. They should be able to learn what it will be like to work with you or purchase your product based on easily accessed information on the website. Transparency is essential.
Jake Meador, director of content strategy at Mobile Text Alerts
Be transparent about your processes
Be honest about the materials you use in your products, what packaging is used, where the items were sourced, and the costs involved in purchasing said items.
Ashleigh Saunders, SEO specialist, Art of War SEO
Avoid too many links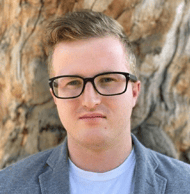 Ensure that you don't include too many internal links, because it makes the website messy. And never link the website to external sites unnecessarily.
Christian Velitchkov, co-founder of Twiz, a digital agency
WEBSITE THIRD-PARTY VALIDATION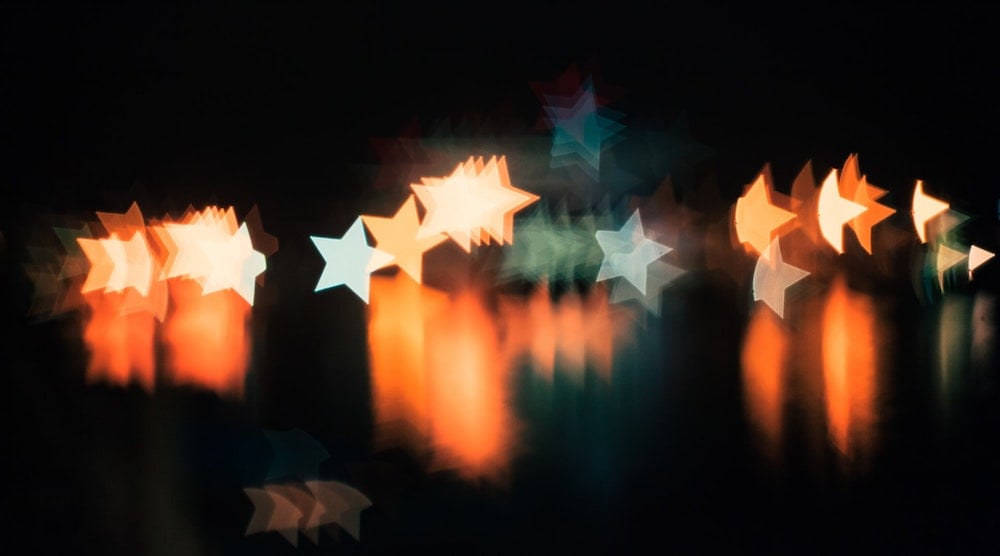 Showcase third-party endorsements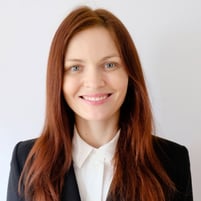 Great copy helps but it's not enough alone. Make sure it's backed up by something that adds authenticity. Nothing can trump third-party endorsements and testimonials which act as social proof. Maybe it's a quote from a company you've worked for in the past, details of a media mention or a case study that shows how you changed a company or person's life for the better.


Jenna Carson, marketing director at Music Grotto, a resource for music makers
Make customer stories prominent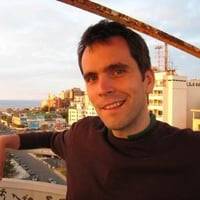 If you want to build a website people trust you need to greet them with users. Too often testimonials and customer experiences are tucked away at the bottom of the page or hidden away in their own link. Make sure users see users right away.
Will Ward, CEO of Translation Equipment HQ

Spread ratings and reviews across your site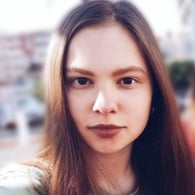 Depending on what section of your website you're working on, you'll need a different kind of social proof. For example, testimonials work well on longer landing pages and home page—especially for service-based businesses—while product reviews are ideal for product pages.
Nadiia Shevelieva, CMO at Trust, a SaaS platform for testimonials and ratings
Consider testimonial videos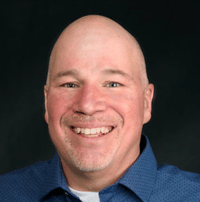 Customer testimonial videos feature real customers talking about real problems that you or your products helped them solve. Consider the customer, willing to associate their identity with your product or service on camera, and you'll see how this creates a deeper emotional appeal for your brand and establishes trust.
John Gouin, founder of Graphikitchen, a web design firm
Go in Depth with Customer Case Studies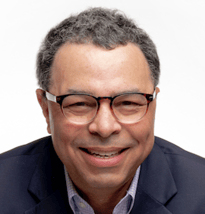 Case studies show the depth of a company's experience and their approach to solving problems for customers or clients. What's important is that they are fact-based following a very basic format: define problem, explain methodology in approaching problem-solving, and the results of the efforts. I'm not looking for spin. I'm looking for competency and most importantly, credibility.
Neil Foote, CEO of Foote Communications, a PR and marketing consultancy
Embed Google reviews on your website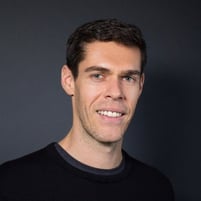 We had an idea to take a spin on the traditional customer testimonial and power it from Google Reviews instead, as people tend to trust Google Reviews more. By including a widget on the landing page, overall engagement in the website increased by 30% across the board.
Reece Griffin, CEO of MirrorTrip, a one-way car rental service
Integrate reviews from Trustpilot and others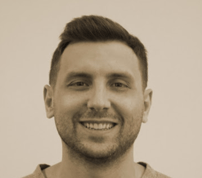 If you're advertising on Google it's important to get set up with a third-party ratings service like Trustpilot. Seller ratings are those stars that show up in the search engine. You want to have more than 4 stars which will increase your click-through rates dramatically. Google pulls in your seller ratings from those reputable third-party sources to aggregate your business reviews. Advocate for customers to leave real reviews about your business.
Matt Lally, chief curator of TheGiftYak, which curates online gift ideas
Additional resource: Bring the Power of Online Reviews to Your Homepage with Embedded Reviews
Secure influencer endorsements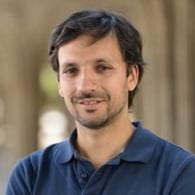 Seeing other people that work in my industry that I may even know or have heard of, and that are endorsing your product or service, puts me at ease and instantly transfers trust to your brand.
Ben Heinkel, co-founder at Ethical Clothing
Additional resource: Make Your Brand a Star with Celebrity and Influencer Endorsements
Have experts vouch for your content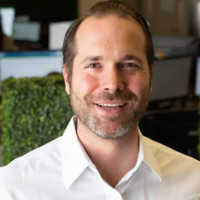 One of the biggest ways a site can build trust is to work with credentialed experts or professionals who can lend credibility to your experience. For example, when we talk about health related issues, we have medical professionals like MDs or dentists review our content for accuracy. We've found that when we make it clear that a professional has reviewed the content, the time on the page goes up 10% to 15% - a measurable improvement! So, I highly recommend that companies work with legitimate, credentialed experts - and clearly highlight their involvement.
Healy Jones, co-founder of Fin vs Fin, a resource on direct-to-consumer brands
Emphasize your team's qualifications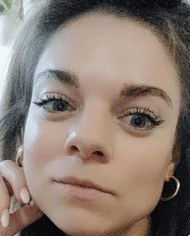 Although the exact execution varies by industry, you should look for opportunities to surface and explain your company's and your staff members' qualifications on your website. The health industry saw the ramifications of not implementing this type of transparency when "the medic" Google algorithm update rolled out in 2018. Many sites lost half their traffic overnight. Clear mentions of degrees or certifications show that any advice given comes from a place of knowledge and experience.
Linnea Zielinski, SEO strategist for Hurrdat Marketing, a digital agency.
Additional resource: Do Your Team Members Have an Achievements Wall on Your Website? They Should
Back up your claims with sources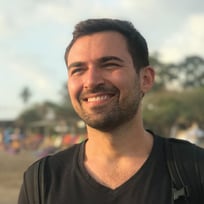 One way to build a website that conveys trust is to link to any of your marketing claims. These links give viewers assurance that the claim is backed by more than your word. For example, if your homepage says "as seen in the New York Times," then link to the article. If you write "#1 service company on Yelp" then link to a page that shows that ranking.
Michael Alexis, CEO of TeamBuilding, which runs corporate team-building events
Link to your social media accounts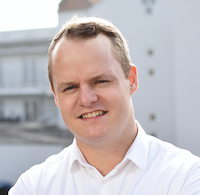 Having relevant credentials on your website helps visitors to know that you're knowledgeable and an expert in your industry. Include links to your social media accounts. You can further improve your social proof by being active on social media platforms through sharing quality content, interacting with your audiences, and responding to their queries.
Simon Elkjær, CMO of avXperten, a Danish electronics retailer
Additional resource: How Social Icons on Your Website Can Help or Hurt You
Show off your social media follower count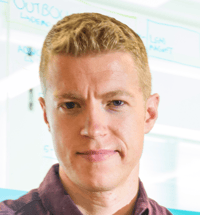 Showcasing your social media on your website is a huge trust-gaining strategy since visitors will be able to see your number of followers which translates into the number of people who like and trust your business.
Sam Shepler, CEO of TestimonialHero, creating testimonial videos
Additional resource: Woo Buyers Onto Your Bandwagon with These Website Trust Signals
Leverage the bandwagon effect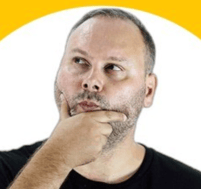 Make it clear just how many people are using your service. For example, on the Kintell website, the landing page shows a dozen different people using our platform. Social proof is a social phenomenon in which people copy or interpret the actions of others to direct their behavior and make decisions. For example, a customer might only buy a product if it has 5000 five-star reviews. This is a phenomenon that you can certainly incorporate into your own website.
Mark Hayes, Head of Marketing at Kintell, a learning marketplace
Showcase well-known partners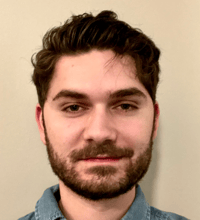 If you can show off the partnerships you have with reputable brands, it should instill some trust in your visitors. If you've partnered with a well-known brand in some way, then try to put that front and center so visitors can see it. People recognize these brands instantly and they can really help them feel at ease when browsing your website.
Brandon Lee, owner of Reptile Maniac, an online resource on reptiles
Additional resource: Ride with Bigger Partners to Build Customer Trust
WEBSITE DOMAINS, CREDENTIALS AND TRUSTMARKS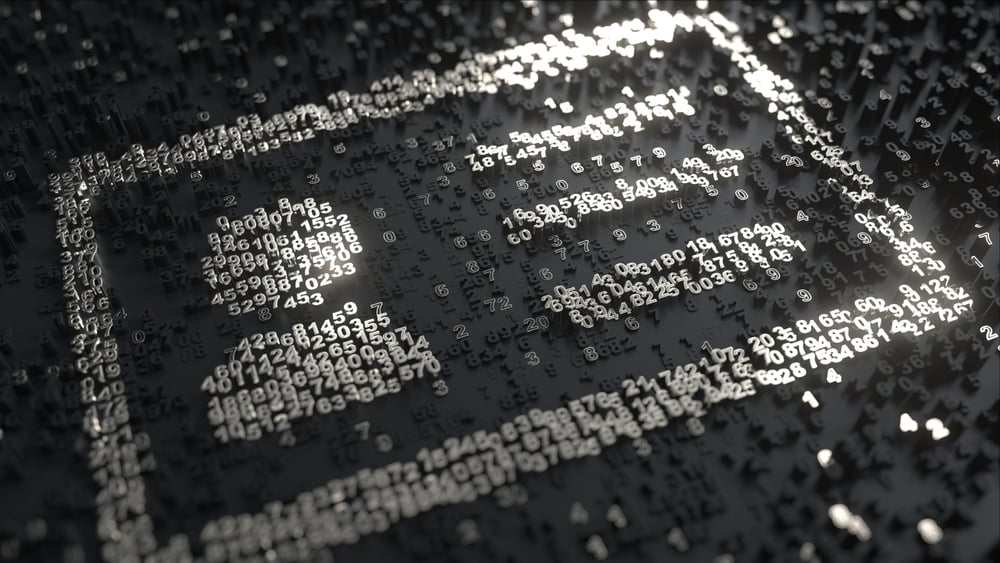 Select A .COM Domain
We made sure to select a memorable domain name that ended in .com. The domain name suffix a brand chooses is important to create memorability and trust. Many studies have shown that visitors are much more likely to remember and also trust a .com brand more so than any other domain name suffix. Not having a .com suffix is like having a hole in a boat. A business that builds a business on any domain suffix other than .com will always be leaking traffic to the .com extension because visitors will visit the .com suffix out of habit and mistake. The .com domain extension is simply trusted more than any other domain extension, especially in an era when phishing schemes and other online frauds are so rampant.
David Reischer, CEO of LegalAdvice.com, an online legal resource
Additional resource: What's in a Name? For Your Website Top-Level Domain, It's a Matter of Trust
Choose a meaningful domain name
If possible, your domain name should represent something meaningful to your business, it should be related to your brand or something you sell.
Jose Gilgado, CEO, Planleave, which helps businesses plan employee time off
Use trust badges across your site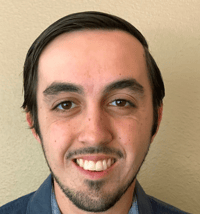 Make use of trust signals at various points throughout the website, including certification badges, security badges and award logos, among others. A website's homepage may feature a series of certification badges, a Better Business Bureau logo or "As Seen On" logos in order to highlight the website's authenticity and good standing within the wider public. Aside from the homepage, companies will also benefit from adding this type of information to key pages across the website. For example, if a website features awards in image format on the homepage, they should mention them in text format throughout various product or service pages.
Michael Anderson, marketing specialist for SIGNAL+POWER, an e-commerce company
Additional resource: Where to Place Five Types of Trust Badges on E-Commerce Sites
Have an SSL security seal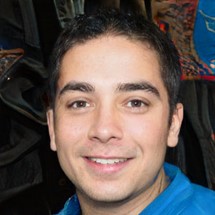 Take care of cybersecurity. Always have a padlock sign (by installing an SSL/TLS certificate) in front of your domain name. A "not secure" label in the address bar right in front of your domain clearly indicates to your users that the website is not secure to engage and share any personal information. If you have a dynamic live site seal from your certificate provider, showcase it in your footer, shopping cart,checkout pages, and forms, to give users a sense of security and gain their trust.
Sam Patel, content and digital marketing manager for Web Security Solutions
Add guarantee and payment badges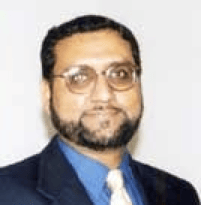 Incorporating trust badges within your website is an effective method for promoting credibility. Trust seals may express guaranteed consumer satisfaction, money back guarantees, and payment security. Implementing reputable online payment systems, such as Amazon Pay, Apple Pay, Google Pay, and PayPal will also increase the trustworthiness of your website.
Bill Joseph, founder & CEO, Frontier Blades, an online retailer
Additional resource: What Is a Trust Badge?
Include a Better Business Bureau seal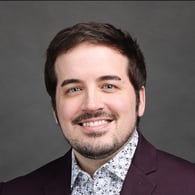 Little trust signals have to be sprinkled throughout the site. I'm not just talking about having a secure site, either. If it's an e-commerce site, people like to see things that shout "this is a legitimate business." That list includes things like a Better Business Bureau seal or link.
Jack Shepler, founder of Ayokay, a digital agency
Additional resource: The Enduring Relevance of the Better Business Bureau Seal