Dallas-Fort Worth is a major technology hub, and it's home to some of the top tech influencers in the country. If you're looking to stay ahead of the curve in the tech world, then you need to be following these people.
They are innovators, thought leaders, and trendsetters in the industry, and they are always coming up with new ways to change the game.
In this blog post, we list 18 of the top tech influencers in Dallas/Fort Worth. From up-and-comers to seasoned experts, these influencers are sure to keep you informed and inspired.
The list is presented in alphabetical order.
Trey Bowles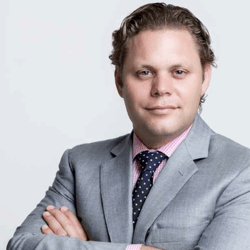 Trey Bowles is currently the managing director of Techstars Physical Health Fort Worth Accelerator—stimulating entrepreneurship in the health space. He is also the co-founder and president of InnoCity Partners LLC, a consulting firm that focuses on supporting local governments, corporations, and innovators working to develop innovative solutions for their communities.
Bowles is also the co-founder and chairman emeritus of the Dallas Entrepreneur Center, one of the most active and supportive entrepreneurial communities in Texas.
Trey Bowles is a big advocate for startups and innovation and has helped many entrepreneurs get their businesses off the ground.
Recommended Media:
Jodie Brinkerhoff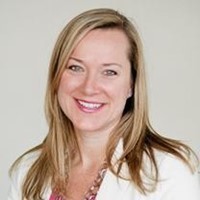 Jodie Brinkerhoff is the vice president of innovation at the Dallas/Fort Worth International Airport, the third largest and second busiest airport in the world. She is also a member of Chief, an organization designed to strengthen the leadership and magnify the influence of executive women.
Brinkerhoff is experienced in introducing new business and technology solutions to organizations of all sizes. She has worked with both start-up ventures and corporate enterprises, and has a deep understanding of what it takes to bring new ideas to life.
Jodie Brinkerhoff holds an MBA from the University of San Francisco and attended the U.S. Army War College.
Recommended media:

Starlett Carter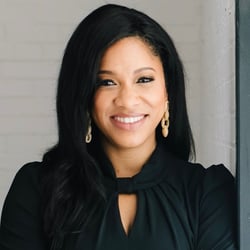 Starlett "Star" Carter is the co-founder, COO and general counsel of Kanarys, a technology company that uses data and analytics to address DEI issues in the workplace.
Carter's success has been featured on Good Morning America, Forbes, Yahoo Finance, CNBC, Business Insider, AfroTech and HR.com. Starlett Carter was named one of Entrepreneur's Top 100 Most Powerful Women of 2020, making her a true tech influencer.
Starlett Carter holds a Juris Doctorate Degree from Harvard Law School and is a member of the State Bar of Texas.
Follow: Instagram | LinkedIn | Website
Recommended Media:
Henok Crypto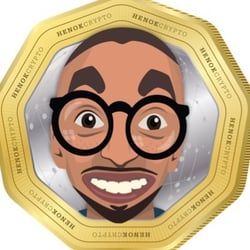 Henok is a dynamic and entertaining online personality who is documenting his attempt of turning $1,000,000 into $100,000,000 using cryptocurrency trading methods.
Based out of Dallas, Henok shares his journey with his large following and educates them on the topics of cryptocurrency, the exchange market and the unspoken rules about trading. Henok is an inspiration to many, since he shows his followers that nothing is impossible, therefore spreading a message of positivity.
Note: although following Henok is great for staying up to date on the latest trends around cryptocurrency, make sure to consult a financial advisor first before starting to trade yourself.
Follow: Instagram | Tiktok | Twitter | YouTube | Website
Recommended media:
Cameron Cushman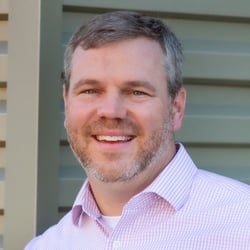 Cameron is focused on creating an entrepreneurial ecosystem in Fort Worth, Texas, to facilitate the work of innovators, entrepreneurs, researchers and investors who want to build and grow startups.
Currently, Cushman is the assistant vice president of innovation ecosystems at UNT Health Science Center, where he works on improving and connecting the entrepreneurial ecosystem.
Before that, he directed the sales and marketing efforts at PhysAssist Scribes, the first medical scribe company. He also co-founded 1 Million Cups, a weekly educational program for startups that is now in over 150 US cities.
Follow: Instagram | LinkedIn | Twitter | Website
Recommended media:
Sara Dietschy
Sara Dietschy is a YouTuber and content creator based in Dallas. With over 835,000 subscribers on her YouTube channel, she definitely deserves a spot on this list!
Sara creates content ranging from tech reviews, to vlogs, to docu-series.
Her focus? The intersection of technology and creativity. We love Sara because she makes tech accessible to everyone, and isn't afraid to show her vulnerable side.
Follow: YouTube | Instagram | LinkedIn | Facebook | Twitter
Recommended Media:
Tamila Fathi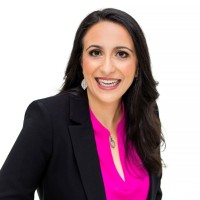 Tamila Fathi is a technology, product and cybersecurity leader that works on designing, building and operating products across major banks and organizations. She's currently the CIO at Finastra, and the founder and host of the Iteration Required podcast.
Tamila was ranked 15th on the Top 100 Women in FinTech for 2022 by FinTech Magazine.
Follow: LinkedIn
Recommended media:
Cortney Gumbleton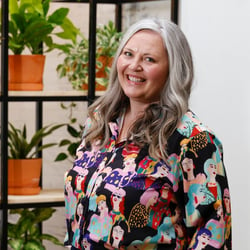 Cortney Gumbleton is the founder and co-owner of Locavore, the innovative commercial kitchen incubator and premier event venue. Additionally, she is director of strategic partnerships at TechFW; the tech-focused startup accelerator and business incubator that supports and educated entrepreneurs.
Gumbleton is the host of The FoundHers Club, a podcast about the real stories of the ambitious women founders who are redefining the wild world of entrepreneurship in TX.
Recommended Media:
Marco Johnson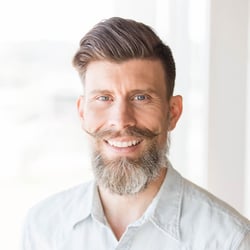 Based in Fort Worth, Marco Johnson is a supporter of entrepreneurs and entrepreneurial ecosystems in the US and globally.
Currently, he's a network builder at Sparkyard where he helps entrepreneurs access their resources to launch their companies. Additionally, he's the associate director of innovation ecosystems at UNT health science center, where he implemented the Sparkyard platform to realize an integrated network of services and support for entrepreneurs in Fort Worth.
Marco holds an MBA from the Thunderbird School of Global Management.
Follow: LinkedIn | Sparkyard Posts
Recommended Media:
Danyel Surrency Jones
Danyel Surrency Jones is founder and CEO of POWERHANDZ, a global product tech company with a focus on enhancing human performance and rehabilitation.
She recently won the Tech Titans Community Hero award and was a finalist for the Entrepreneur Of The Year award by the Frisco Chamber of Commerce.
Jones holds an MBA from the Florida International University. She invests a big part of her life to philanthropic work through POWERHANDZ's non-profit entity that provides athletic and academic programs to youth in underserved communities.
Follow: Instagram | LinkedIn | Twitter
Recommended Media:
Alicia Makaye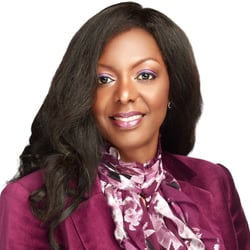 Air Force Veteran Alicia Makaye is a philanthropist and business entrepreneur. She's the CEO and co-founder of the award-winning IT services firm GXA, providing solutions to small-to-medium size businesses. Makaye's company has been named Inc. 5000 fastest growing companies the United States.
Dr. Makaye holds a PhD in public affairs from the University of Texas at Dallas, has been awarded the Dallas Business Journal's Minority Business Leader award, and has been named the Minority Women Business Entrepreneur of the Year.
Recommended Media:
Alexander Muse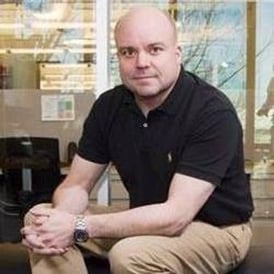 Alexander Muse was one of the OGs of the Dallas startup scene two decades ago and continues to share his wisdom as a consultant and online.
Muse has been a successful serial entrepreneur with ventures like ShopSavvy, Architel and ViewMarket, and he is currently engaged as an interim chief of staff with several early-stage companies leveraging blockchain, machine learning, and artificial intelligence.
He has a BA from the University of Texas.
Follow: LinkedIn
Recommended media:
Mike Orren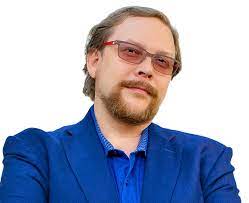 Mike Orren is the former chief product officer of The Dallas Morning News and president of Belo Business Intelligence. At the Morning News, Orren led teams responsible for all digital products, marketing, business intelligence, and digital audience. Currently, Orren is taking a health and well-being career break but is expected to get back to driving tech innovation in Dallas in 2023.
Orren earned a bachelor of arts in political science from Duke University.
Follow: LinkedIn | Twitter | Website
Recommended media:
Jim Rossman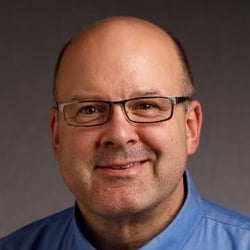 If you're an avid reader of The Dallas Morning News, you've probably come across Jim Rossman's personal technology column over the years. Rossman is a software system specialist for the University of Texas at Dallas who worked for 20 years at the News and now freelances as a tech reviewer for the newspaper's Business section. His columns are now syndicated by Tribune News Service.
Recommended Media:
Cam Sadler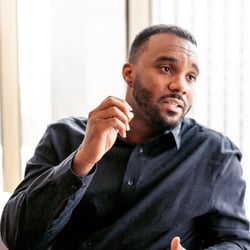 Cam Sadler is the first Fort Worth entrepreneur to get accepted into Y Combinator, the famous startup accelerator that has funded companies like Airbnb, Dropbox, and Reddit.
Sadler is the founder of Newcraft, which was acquired by Modern Health. He's now working on a new startup in stealth mode—meaning we don't know too much about it yet, but we're excited to see what he comes up with next!
Recommended media:
Kris Torres
Kris Torres is the managing director of the cloud innovation center of Accenture. This center focuses on extreme programming as the backbone of every project. Torres is an expert in effective technology organizational development and execution. She holds a BBA in management information systems from the Texas McCombs School of Business. Additionally, she's a Sitecore-certified professional developer, an AWS-certified cloud practitioner and a certified SAFe 4 product owner/product manager.
She received the 2022 DBJ Women in Technology award.
Follow: LinkedIn
Recommended Media:
Nina Vaca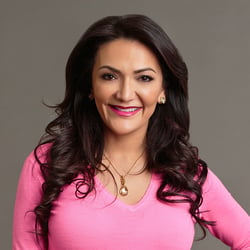 Nina Vaca is a business executive, community leader and philanthropist. Her company Pinnacle Group has been in the Inc. 500/5000 list of fastest-growing companies 13 times! Vaca has received the Ernst & Young Entrepreneur of the year award, the Goldman Sachs Most Intriguing Entrepreneur award, and she has been named in the Top 5 of ALPFA/Fortune Magazine's 50 Most Powerful Latinas, one of the 101 Most Influential Latinos in America, 100 Most Influential People in Staffing, and Global Power 100 – Women in Staffing.
Vaca has made her life's mission to inspire others to pursue their dreams through education and entrepreneurship.
Follow: Facebook | Instagram | LinkedIn | Twitter | Website
Recommended Media:
Gabriella Draney Zielke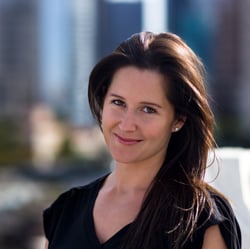 Zielke is the CEO of Tech Wildcatters, a top seed accelerator for technology startups. She also co-founded and is a partner in Health Wildcatters, a healthcare-based seed accelerator. Earlier in her career, Zielke co-founded an aircraft scheduling software company, ending with a profitable exit. She was associated with the early-stage venture fund HP Growth Partners.
Zielke holds an MBA in strategy and entrepreneurship from Southern Methodist University as a Cox Distinguished Merit Scholar.
Follow: Instagram | LinkedIn | Twitter | Website
Recommended Media:
Final Thoughts
If you want to stay ahead of the curve in the Dallas-Fort Worth tech world, learning from the top movers and shakers is a must. Following these 18 leaders is a good starting point.