Sponsored content is one of those things that can go really well or really poorly. If you get it right, it can produce fantastic results for your brand. It can lead to a larger audience, more influence, and more revenue.
But when it doesn't go well, you end up wasting a lot of time and money. There is also the potential that it could hurt your brand and cost you customers.
Put bluntly, it's really important that you get sponsored content right. In this guide, we lay out 10 rules that can ensure you get the best results possible.
What Is Sponsored Content?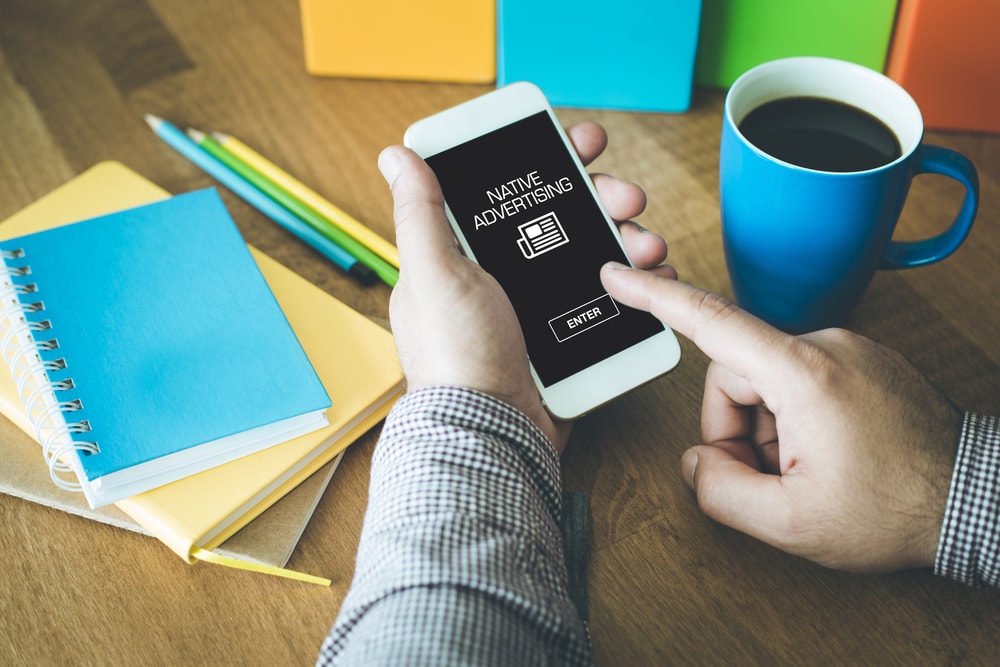 First, let's just make sure we're all on the same page. Sponsored content (also called "native advertising") is a digital marketing strategy where you partner with a media brand or influencer to create original content that relates to your products or services in some way.
Sponsored content might promote your product directly or build trust in your brand through thought leadership.
When your goal is thought leadership, you typically produce the content yourself. When sponsored content promotes your product, it is generally more effective when it is produced by a third party. For example, Nerf often partners with mega-famous YouTubers "Dude Perfect" (based here in Dallas) to promote their latest products. The Dude Perfect team finds a creative way to incorporate the product into a fun video.
Sponsored content can include things like:
Blog posts
Social media posts
Videos
Emails/newsletters
Podcasts
A (Very) Brief History of Sponsored Content

Sponsored content has a long history.
In the days before the internet, when public relations agencies spent their days busily acquiring newspaper clippings for their clients, North American Precis Syndicate (NAPS) stepped into the fray to supplement traditional media placements with syndicated thought-leadership columns to make those piles of clippings a little taller.

In the early 90s, I ghostwrote a personal finance book and syndicated a NAPS newspaper column for an investment company's CEO. The column was a success for the CEO and his company, which he ultimately sold to one of the world's largest banks.
The column increased his name recognition in small towns across America, where the company was recruiting financial advisors to sell mutual funds. NAPS was an effective way to reach the company's target audience, because its syndicated content mostly found a home in small-town weeklies with tiny staffs that were starved for content.

Today, it's not just third-tier publications that face staff shortages and news holes they struggle to fill. It's every major news organization in America.

Add in the fact that sponsored content pays the bills (and has proven a more compelling form of advertising than banners) and you can see why media companies like Buzzfeed, who many credit with starting the native advertising boom of the past decade, are succeeding. Buzzfeed went public last month, is valued at more than $1 billion and boasts annual revenues of more than $400 million.
Sponsored Content Is Here to Stay—No Matter What the Naysayers Think
Many journalists (and even PR people) have decried sponsored content like that published by Forbes, Fast Company, Entrepreneur and other media sites. They say it's not "real" journalism or that it's advertising "disguised" as journalism.
But it's not they who decide.
As the media has gone through deregulation and fragmentation over the past 40 years, the traditional idea (once endorsed by the federal government) that news organizations should consider "serving the public interest" alongside the profit motive has faded. The two objectives are now deemed one and the same.
In other words, the audience—not the FCC or some journalistic committee—decides what's in its best interests.
A far more influential arbiter than journalists on the "ethics" of sponsored content is Google. If Google determines that links to sponsor sites within sponsored content are "paid" links meant to influence search results, both the publisher and the sponsor can be severely penalized by the search giant. And that hits websites and advertisers where it counts: in the pocketbook.
10 Rules for Getting Sponsored Content Right
Okay, now that we're all on the same page and have a little historical context, let's look at how to do sponsored content the right way.
1. Know Your Goals
Before you can optimize your sponsored content, you need to know what you're trying to achieve.
Do you want to generate leads?
Increase brand awareness?
Get more website traffic?
Promote a new product?
Know your goals, as well as the key metrics that define success before you start working on your campaign. That way, you can track the success of your sponsored content strategy and work toward achieving your objectives. You can also determine which sponsored content strategies are most effective.
Once you know what you're trying to achieve, it will be easier for you to identify which type of sponsored content is best for your business.
2. Be Transparent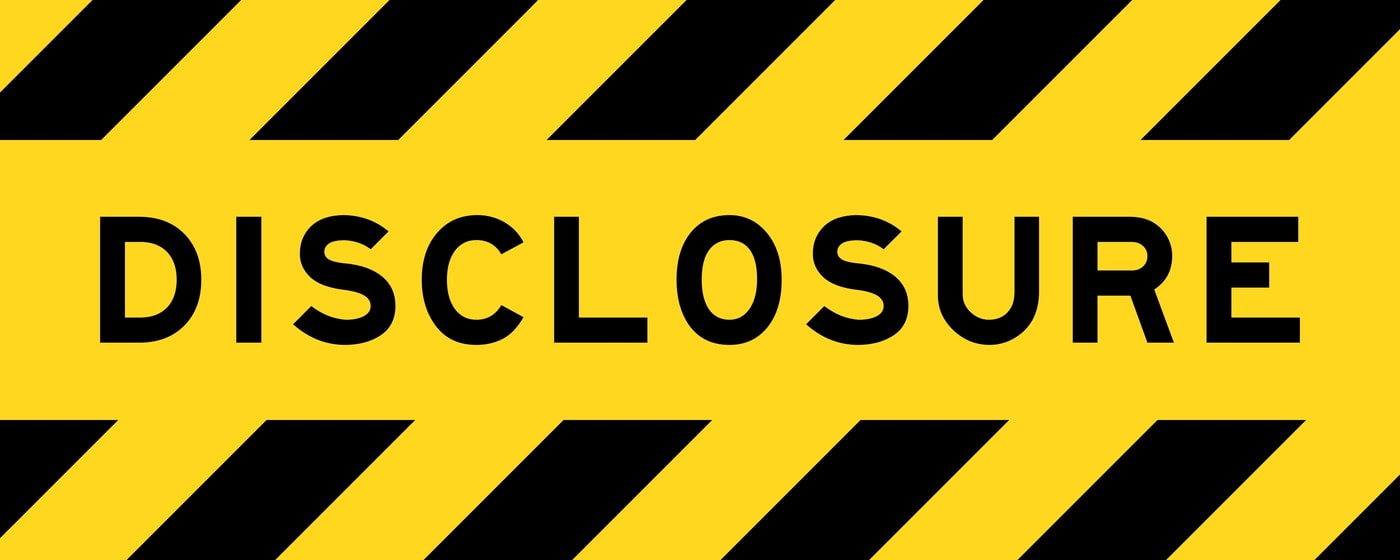 With sponsored content, it's absolutely essential to be transparent with your audience. Don't mislead your readers and viewers by not disclosing that you're advertising a product or service.
Many people will feel deceived should they find out you haven't been transparent about the nature of a piece of content. This can quickly destroy trust in your brand, which will impact how effective your future campaigns will be.
There can be legal consequences as well. The FTC has rules requiring transparency by social media influencers and media outlets, and can punish brands that use deceptive advertising practices. So if you are considering working with an influencer, make sure they clearly label sponsored posts.
An influencer unaware of FTC rules—or worse, willing to flout them—is not a trustworthy marketing partner.
3. Don't Overdo It
While sponsored content can be great for your marketing strategy, you should always be mindful of how much time and resources you spend on it. Sponsored content can help your brand without a lot of work, but if you over-invest in it, you could end up hurting your brand. This is especially the case when you're early in the game, before you know what works most effectively.
Understand both the possibilities and limitations of what you're trying to do with your sponsored content before putting in too many hours or dollars. It's important to understand the goals you want to achieve, as well as how much time and money it will take to reach those goals.

As you grow in your understanding of what strategies work best, you'll be able to more effectively use sponsored content to your advantage.
4. Know Your Audience
Before launching a single campaign, you must know your audience and what is important to them. If you don't, you won't be able to produce content that resonates with them. Start by doing research about their target consumer.
Make an effort to learn:
Demographics (age, gender, income, etc.)
Pain points
Goals
Desires
Occupation
Interests
Lifestyle
This information will give you clarity on which media and platforms to use for sponsored content. Your choices should be based on your audience and your goals. For example, if you're trying to reach women in their 20s, you may want to use a platform like Pinterest, Instagram, or a well-known fashion blog. If you're looking to reach male millennials, then Facebook or even LinkedIn might be the better choice.
Your audience's interests and needs will shape the type of content you create.
Identify who your target audience is, and think about how they might react to certain types of content. What types of content are the most likely to share, comment on, click through, etc. The more your sponsored content aligns with your audience, the more effective it will be.
5. Consider How You Can Add Value
It's not enough for your sponsored content to just be interesting or entertaining: It needs to provide real value. This means that your sponsored content should include useful, actionable information, such as a helpful how-to guide or video tutorial. Your goal should be learning what your audience needs/wants and then providing that information in a way that's valuable to them.
If you can add value, you are more likely to get people interested in your content. It also can be a way of building trust and authority by being seen as an industry expert. If what you share is valuable enough, some people will go to your website where they can take action on what they've learned.
6. Choose the Right Platforms for Your Type of Business
We briefly touched on this but it's worth further clarification. It's really important to identify which platforms will work best for your business. You want your content to be seen by the right people, which means determining where they spend the most time.
When choosing platforms, keep your audience and overall goals in mind. If you want to reach as many people as possible and increase brand visibility, Facebook might be the right choice. If you want to grow your audience and you're targeting industry professionals, LinkedIn might be better suited. If you're trying to establish yourself as an industry expert, sponsored guest posts on industry websites might be the most effective strategy. Think about what kind of content fits with your goals and which platform your audience prefers.
7. Work with the Right Influencers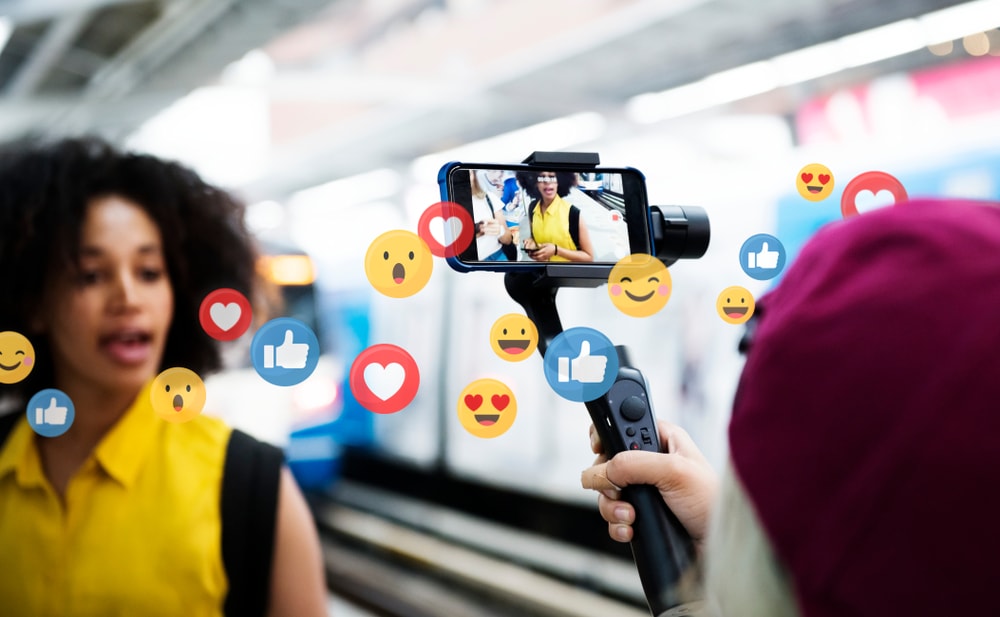 Partnering with influencers who have a large following and are influential in their industry can be a very effective strategy for getting sponsored content in front of a lot of people.
However, it's essential that you work with the right influencers—those who are relevant to your audience. You want to partner with people and brands who are authentic and match the personality of your brand. For example, if you're trying to reach middle-aged men who love to fish, partnering with a media brand like Field & Stream or a well-known professional angler could be particularly effective.
There are basically two ways to find and connect with influencers. You can do all the research yourself, including identifying the right parties, connecting with them, and managing the entire project. Or you can partner with an influencer marketing agency who has experience and a good track record. Your decision will probably depend on your budget and the amount of time you can dedicate to influencer marketing.
8. Partner with Those Who Match Your Values
It's crucial that you only partner with brands or people who share the same values as your company. They have a much easier time understanding and supporting what you're trying to accomplish, which in turn makes it easier for everyone involved.
If the person or brand doesn't share your values, it has the potential to reflect badly on your brand. For example, if your company produces family-friendly apps and video games, you wouldn't want to partner with a well-known gamer who has a reputation for profanity. That sends the opposite message from what you want to convey.
9. Create a Mutual Dialogue with the Audience
Sponsored content should sound like it's coming from a knowledgeable friend, not an uninvited salesperson. In other words, you don't want it to feel like it's sponsored or a sales pitch.
You want to create a conversation that makes people want to hear more and ask questions. Sponsored content works best when it sounds like your audience is having a discussion with you. They'll be more likely to engage if they feel like they are really talking to someone who understands them—someone who knows their frustrations or their needs.
In some ways, this goes back to our point about providing value to the audience. The more you know about your target market and what they want from your content, the better able you'll be to create sponsored content that starts a conversation with your audience.
10. Measure Your Results and Then Optimize
Finally, it's essential that you measure the results of every piece of sponsored content and then make necessary adjustments. Compare the results generated by the content to the goals and key metrics you established at the beginning. If you didn't hit your goals or key metrics, try to determine why and then change your strategy in the future.
The reality is that you aren't going to knock it out of the park with every piece of sponsored content. It's okay if your marketing strategy doesn't go according to plan, as long as you have a clear understanding of what went wrong and how to fix it for next time.
Don't give up or get discouraged if your efforts don't produce the results you hoped for. As you gain more experience, your sponsored content will become more effective, and your business will grow.