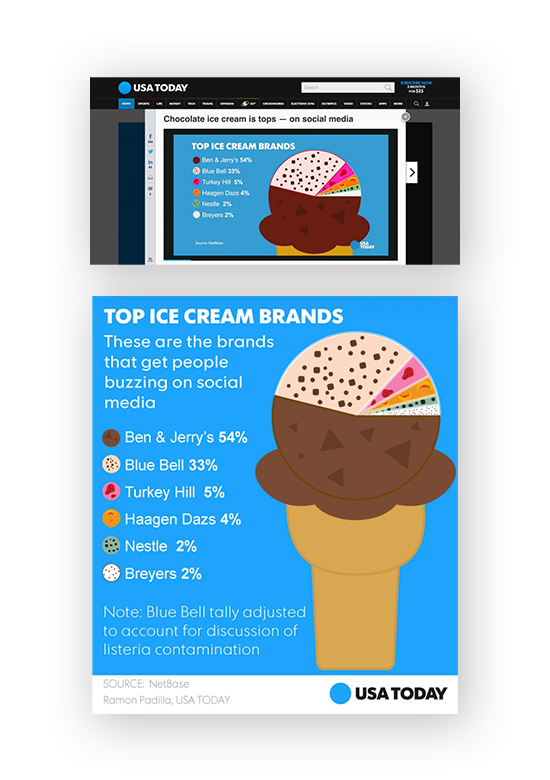 The Solution: Capitalizing On Trends And Social Analytics
We know the greatest opportunity to secure media coverage is to capitalize on current events and topical news. For NetBase, we planned to take a newsjacking approach. We would gather social media insights on time-sensitive topics of interest and share this data with reporters.
We leveraged NetBase's own unique social listening software. This allowed us to analyze millions of social media conversations in real-time on a number of trending topics. We used the resulting insights in social sentiment to formulate compelling media pitches on selected topics.
The topics included:
The GOP and Democratic presidential debates
The "leaked" videos on Planned Parenthood
The flavor-debate on National Ice Cream Day
The MTV Video Music Awards
Gathering insights and formulating pitches had to happen close to real-time. But by focusing the pitches and media outreach on buzzed topics and trending hashtags, we ensured NetBase got top coverage.