Each December, digital marketing professionals from across Dallas and beyond descend upon the Irving Convention Center for two days of learning and camaraderie for the Digital Summit conference. The agenda is chock full of sessions and keynotes that cover everything from SEO and advertising to email marketing and how to create relevant, compelling content. This year was no exception as a few members from Idea Grove's digital team packed our agendas and brains with the latest in digital marketing. Here are our top takeaways.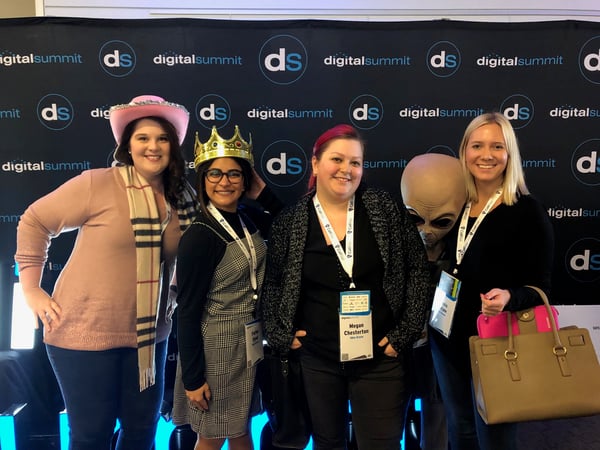 1. What Your Messaging is Probably Missing: The Why
If you were at the doctor's office for a routine checkup, and without any explanation the doctor asked: "Are you ready for surgery?"...would you say yes? Hopefully not without the doctor first explaining WHY you need surgery. According to Tamsen Webster from The Red Thread, it's important to tell the story of your ideas and understand that we're wired to miss what our messages need most—the WHY.
As marketers—especially B2B marketers—we often expect to get a YES (that is, a lead to hand over their contact information), without taking the time to understand and explain to our audience WHY they might need our product or service. Sure, we have a website that highlights WHAT we do, maybe even some testimonials and a portfolio of our past work, but are we doing a good job explaining WHY they need us? Taking some time to make sure your messaging includes this vital piece will go a long way in helping you boost conversions.
2. Sometimes It's About What You're Not, Not What You Are
When you're thinking about what content you're going to create for your brand, you mostly focus on answering questions like...Who are we? What are we offering? What are all the possible content ideas we can create to communicate who we are and what we do? But as Mike Albanese points out - it can be just as effective, and even entertaining, to think about who you're not.
For example, when you think of cleaning products, does the word "sexy" usually come to mind? Most people probably don't think of cleaning products as sexy - a concept that Mr. Clean embraced in a Super Bowl ad aptly titled - "Cleaner of Your Dreams" with the tagline, "Mr. Clean satisfies every room in the house." A quick glance at the views on that video - over 18 Million - shows that approaching content from a different perspective does a good job surprising & delighting your audience.
3. It's No Longer Enough to Aim for Page One
You know what they say...the best place to hide a dead body is on Page 2 of Google Search results. When setting search goals, most SEO practitioners shoot for ranking in the top 10 for a given keyword - that is - landing on Page 1 of the Search Engine Results Page (SERP). But the reality of SERP pages in 2018 and beyond is that they're crowded with paid listings and -here's the kicker - most people don't click past the 5th result.
According to Garrett Mehrguth from Directive Consulting, the best solution is to work for a larger "Share of SERP" and aim for keywords to rank in the top 5 spots. It's also important to note that for B2B keywords, the top organic listings are often dominated by review sites or paid lists as 61% of B2B buyers look to third party sources for reviews. So how can you dominate Share of SERP?
Create custom landing pages - make sure you're creating a positive UX experience with your content that delivers value

Replace "Request a Demo" CTAs with "watch a Free Demo Video" to boost conversion rates

Leave your brand out of metadata optimizations since it's in the URL, and focus on keywords and descriptions that are better optimized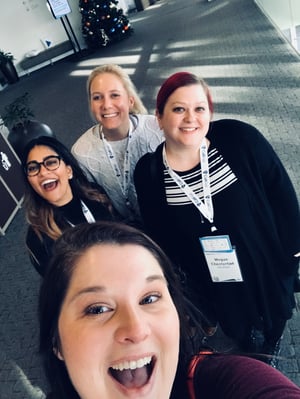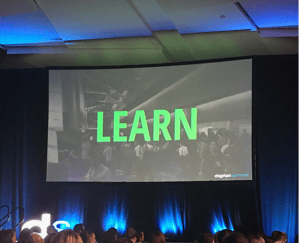 Digital marketing best practices, particularly in the B2B space, are always evolving to keep up with the latest technologies and use cases, so our team is constantly staying on pulse with the industry. We're thankful for our partners at Sprout Social for setting our team up with such a great learning experience at this year's Digital Summit! See you next year.
What's this...a video game quiz? Tap below to test your knowledge on how to compete and win in B2B PR and digital marketing against your industry's heavyweights!