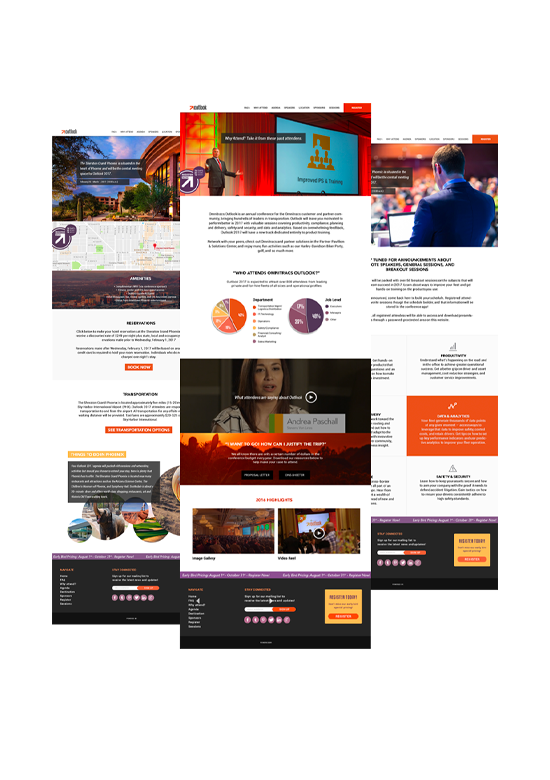 The Solution: Future Proof Flexibility
We stepped in to help create a better way. A custom platform was built so Omnitracs would not be restricted or dependent on a third party to add features and content. This new approach allowed for video integration, a mobile experience for all users across all devices and an integrated brand that would be consistent through all aspects of marketing.

Additionally, Omnitracs will not have to start from scratch for future conferences and will instead have a flexible platform, allowing them to cut costs.