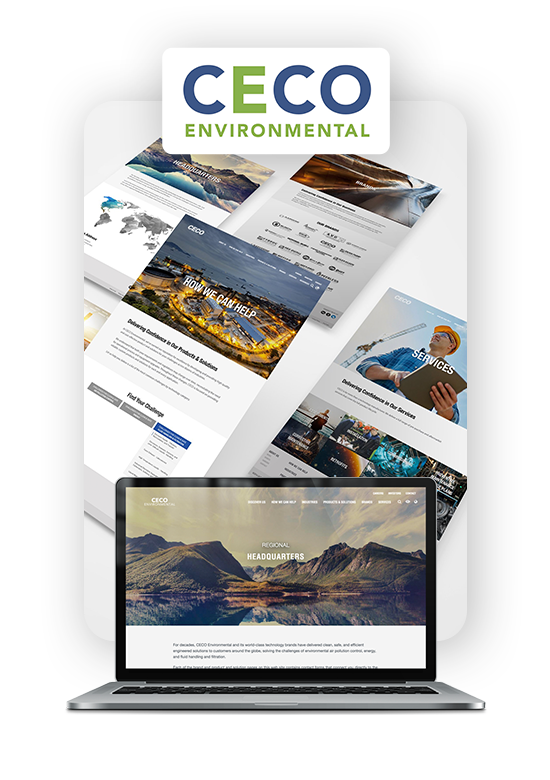 The Solution: A Research-Based Strategy
We believe that a strategy based on facts is always more effective than one built on assumptions. To pave the way for a successful website launch, our team conducted a three-part research process beginning with an analysis of the competitive and industry landscape. Then, we interviewed customers from a variety of CECO's subsidiary brands, industries and lines of business about their needs, desires and preferences when choosing a vendor. Finally, we analyzed commonalities from these discussions and developed some core messaging that would speak to all website visitors.
Our team concluded that, above all else, customers wanted a vendor that could deliver confidence in the best-customized solution, service and investment. In recommending this research-based messaging theme, we paved the way for elevating CECO's identity from a holding company to a true brand.