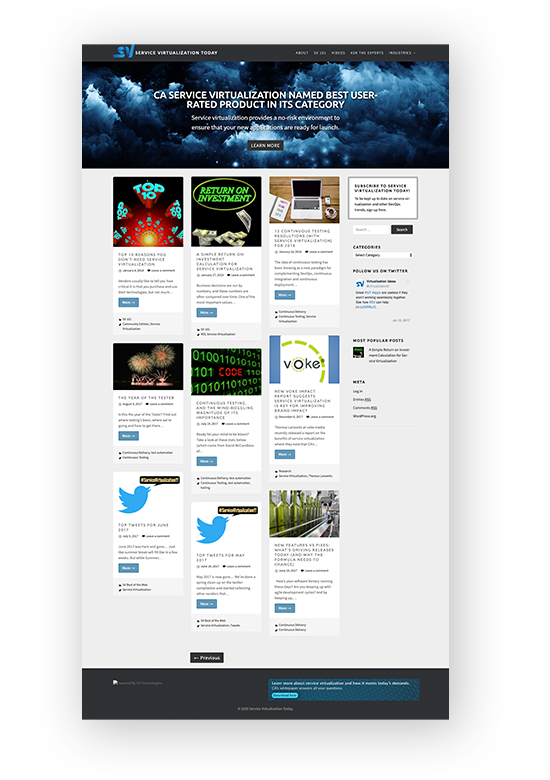 The Solution: Information & Engagement, Not Selling
CA needed to educate and evangelize to its audience, not sell to them. And their audience was indeed huge: thousands of commercial software companies around the world. So we decided to reposition ServiceVirtualization.com as a product-agnostic portal and to introduce content from third-party experts. It revised the site's content, making it more readable and accessible to corporate buyers.

The informative new site likened service virtualization to a flight simulator for software, a concept decision-makers could understand. It stressed the interesting benefits made possible by SV—namely its speed, low cost and accelerated app development—rather than any product offering. And in keeping with its product-agnostic theme, it featured chats and social forums for users of products from CA and its competitors alike.

Other key features included an "Ask the Expert" section and a rolling content plan to keep article topics varied and fresh. News on software development, studies on virtualization, how-to webinars, book excerpts—even a weekly Friday Funnies. Finally, our aggressive social media campaign ensured an active Twitter following and healthy membership growth.