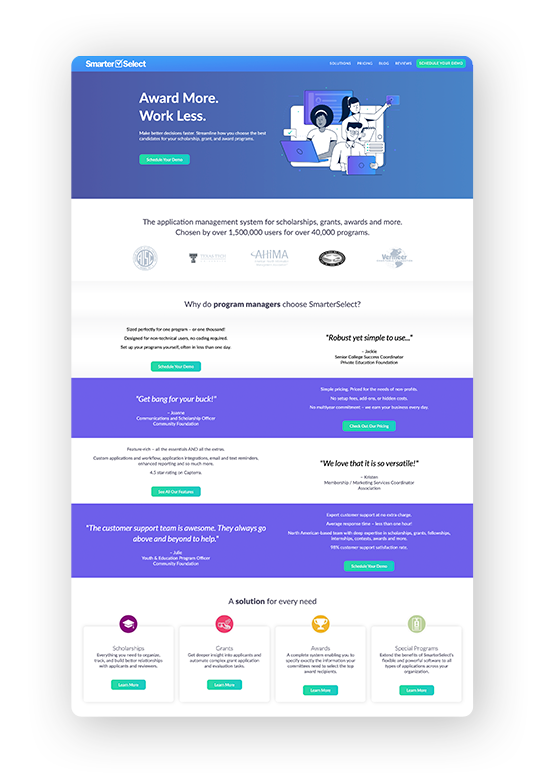 The Challenge: Increasing Visibility in a Noisy, Crowded World
The days of handling paper-based applications are over. Whether the forms are for scholarships, grants, internships, community surveys, data collection and reporting—you name it—application management has gone digital. SmarterSelect makes it simple to create, manage, deploy, analyze and evaluate online applications—all without bogging an organization down in complicated technology.

Despite the universal need for SmarterSelect's services, owner Robert Davis was perplexed. The company's new website was attractive, yet it received few visitors or service inquiries. The company didn't appear on any first-page search results. And when it did appear on later pages, it brought the wrong kind of traffic. It was as if no one could find them online at all.

When Davis attended a HubSpot event in Dallas, Texas, he heard panelist Scott Baradell of Idea Grove speak about how inbound marketing and tools like HubSpot help solve that very problem. After a one-on-one discussion, Davis engaged us to increase traffic to SmarterSelect's website, both through SEO and PPC campaigns.