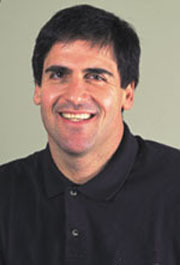 Tampa-based UTEK Corp.'s stock has plunged after a report by Chris Carey at Sharesleuth.com this week. And Sharesleuth benefactor Mark Cuban stands to cash in big time, if he hasn't already:
Disclosure: Mark Cuban … has sold short 75,000 shares of UTEK's stock at an average price of around $20 a share.
If Mark happened to cash in when the stock hit its low of $11.30 after Chris' post, his proceeds would be about $650,000, if we're calculating correctly. Not a bad return.
As of this posting, the stock is trading at $12.65 per share.
(Via Romenesko)